Wir werden unsere Partner für 2019 bald ankündigen. Bist du daran interessiert, ein Sponsor der LCOY Austria zu werden oder auf andere Weise zu unterstützen? Eine von Freiwilligen organisierte Konferenz braucht immer – nachhaltig produzierte – Getränke und Speisen, Konferenzmaterialien wie Flipcharts, entsorgtes oder ausssortiertes Material, das noch kreativ in unserem Art Space verwendet werden kann, nachhaltige und sinnvolle Goodies, Marketing-Partnerschaften, Programm-Beiträge oder (halb-)professionelle Photographen und Filmer, um das Event einzufangen. Bitte gehe auf die Seite Kontakt, um uns zu schreiben.
Hier unsere Programmpartner und Sponsoren der LCOY Austria 2018.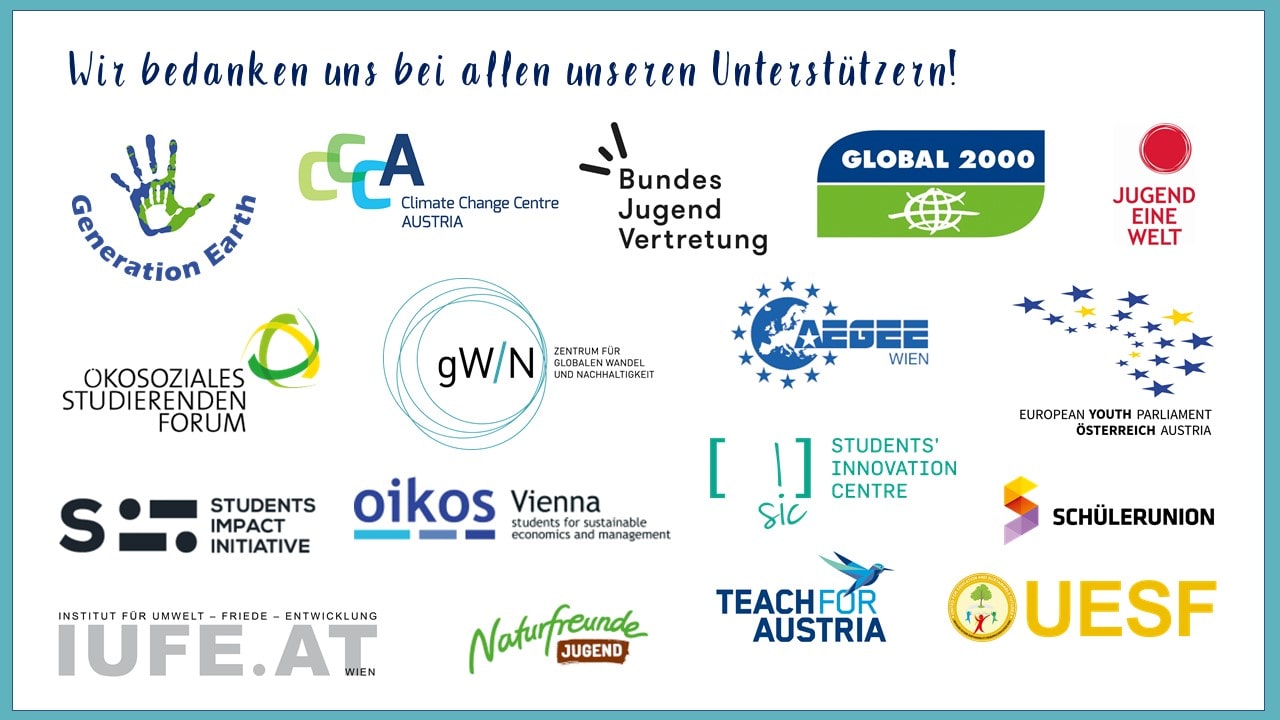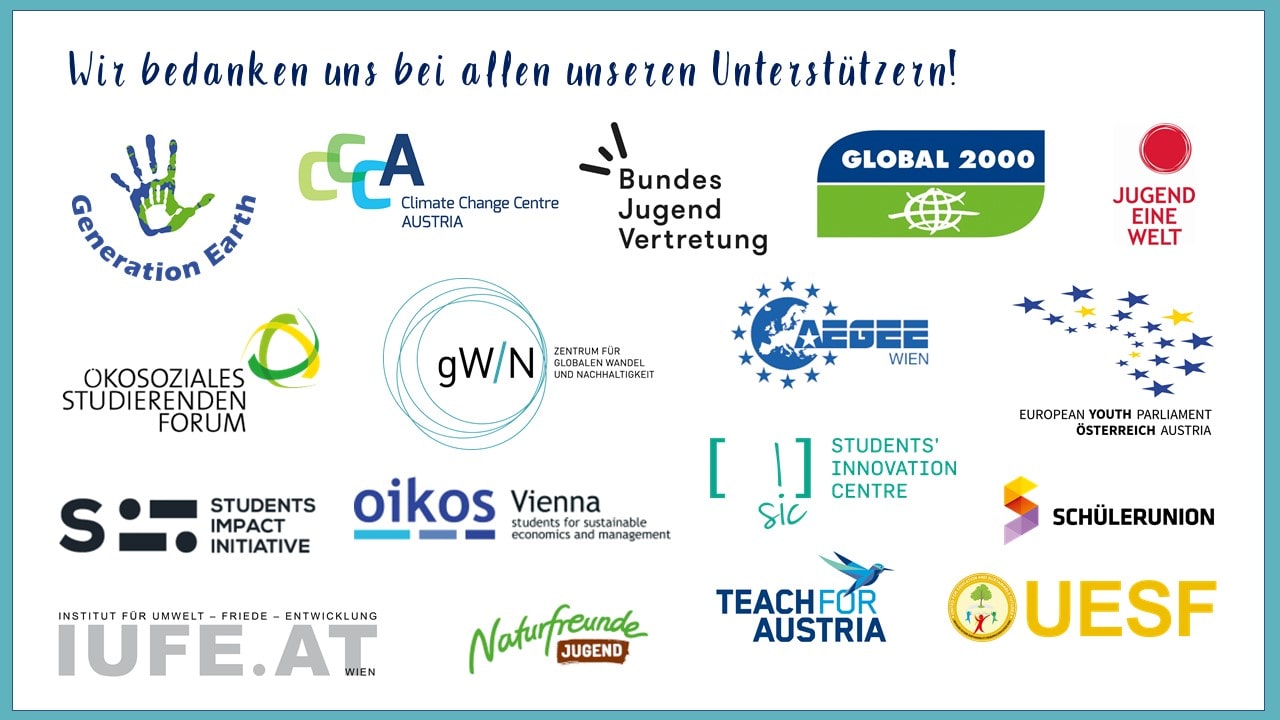 Our endorsers in 2018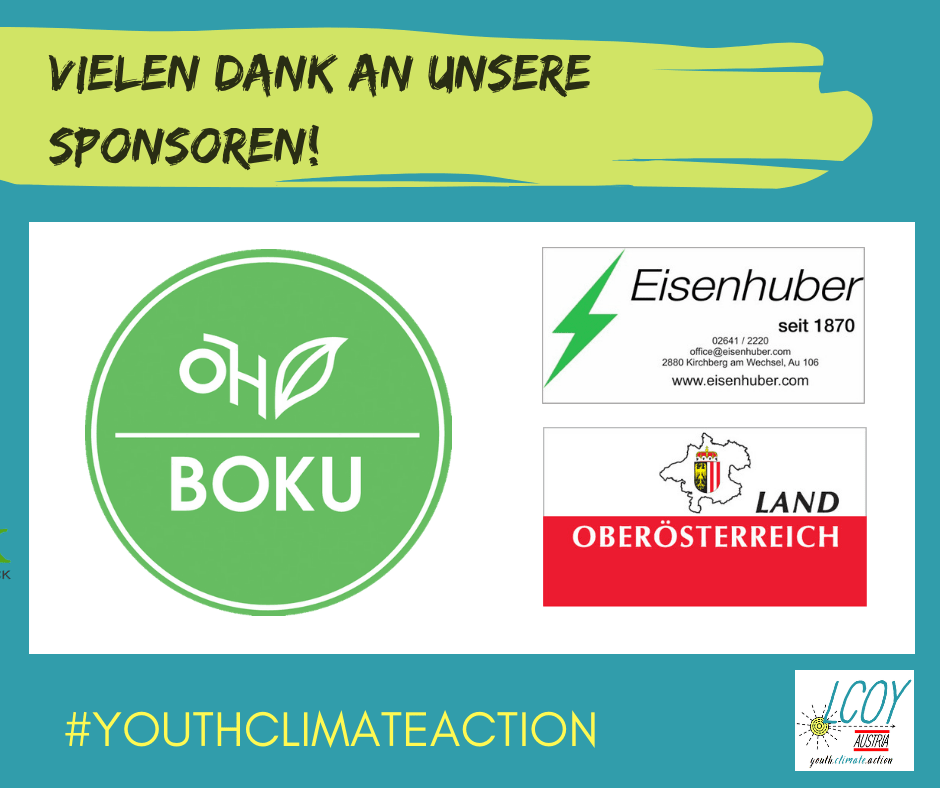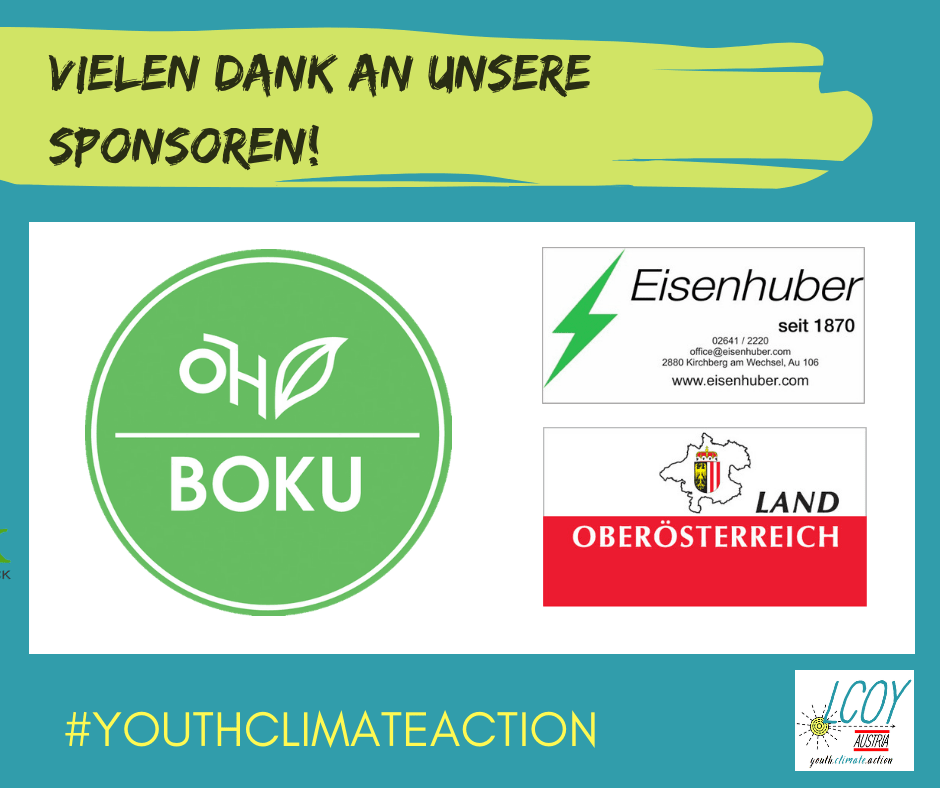 Our main financial sponsors in 2018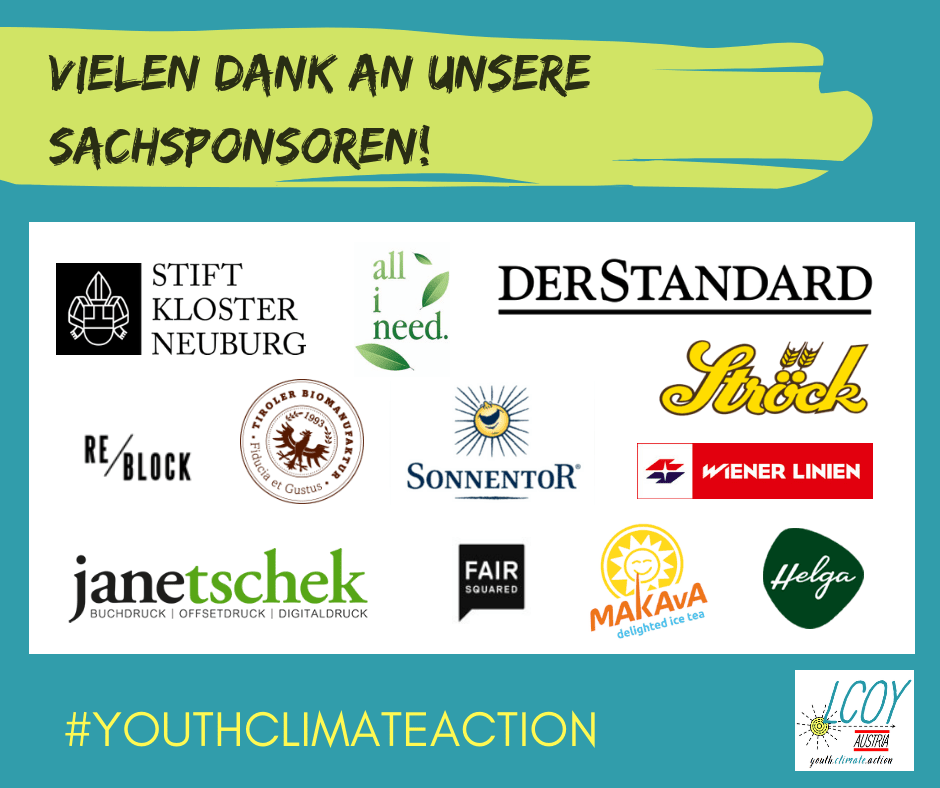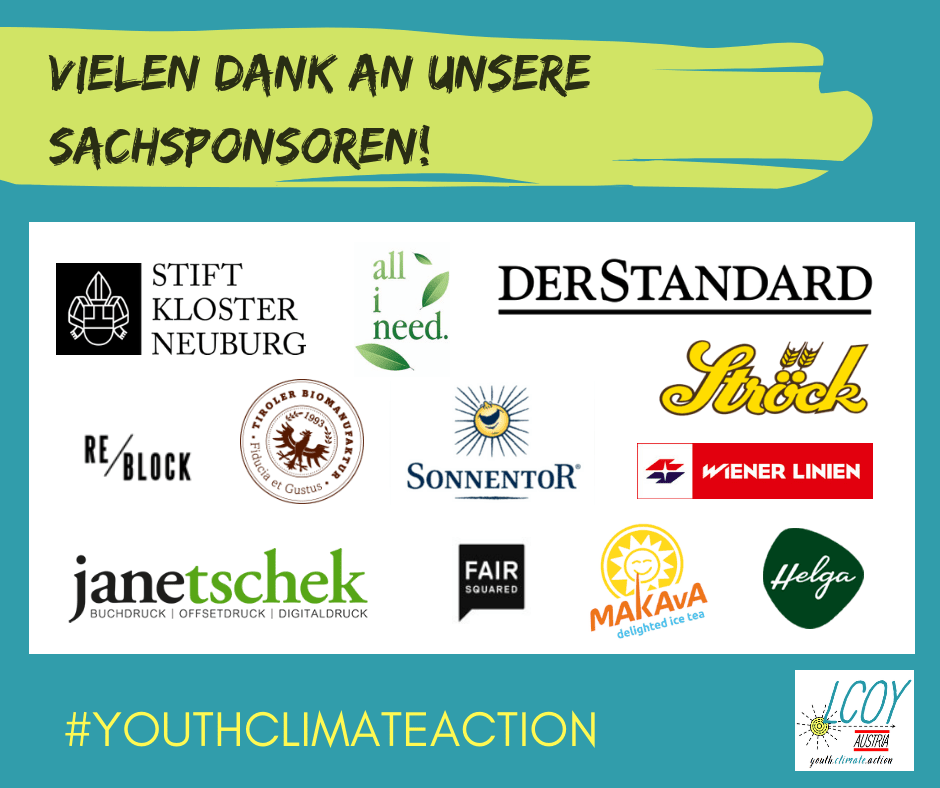 Other sponsors for 2018. Thank you!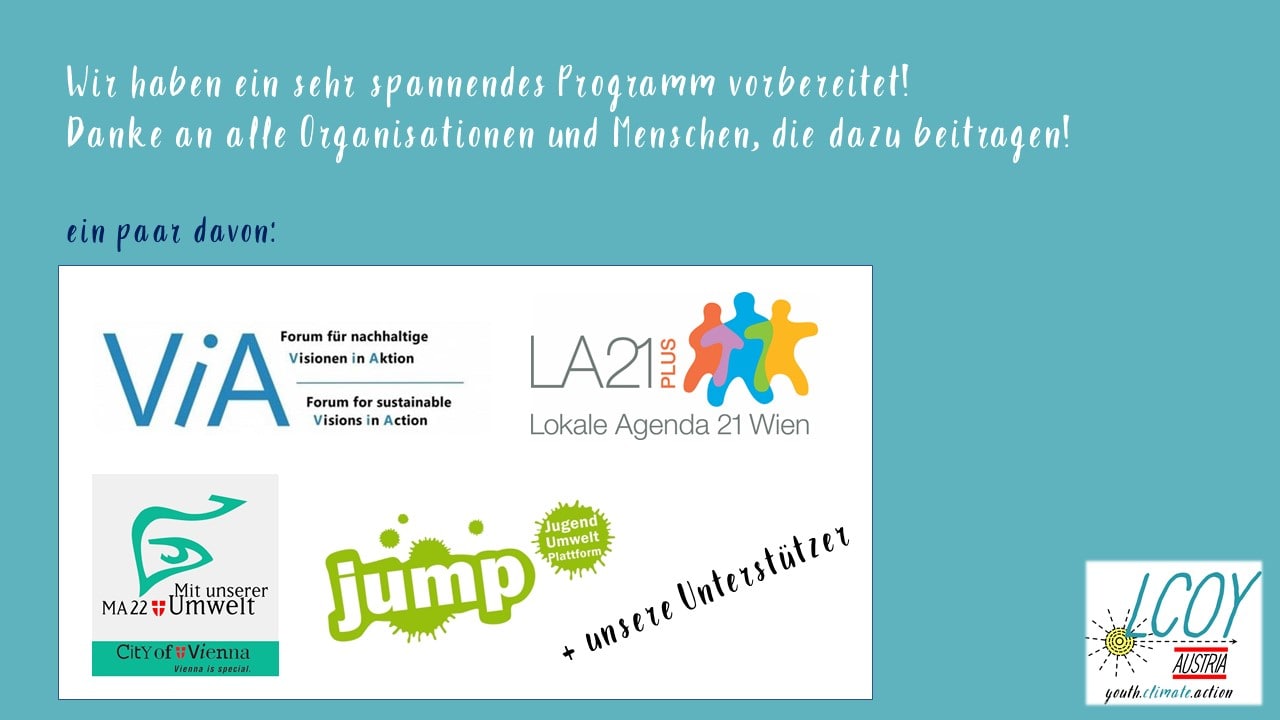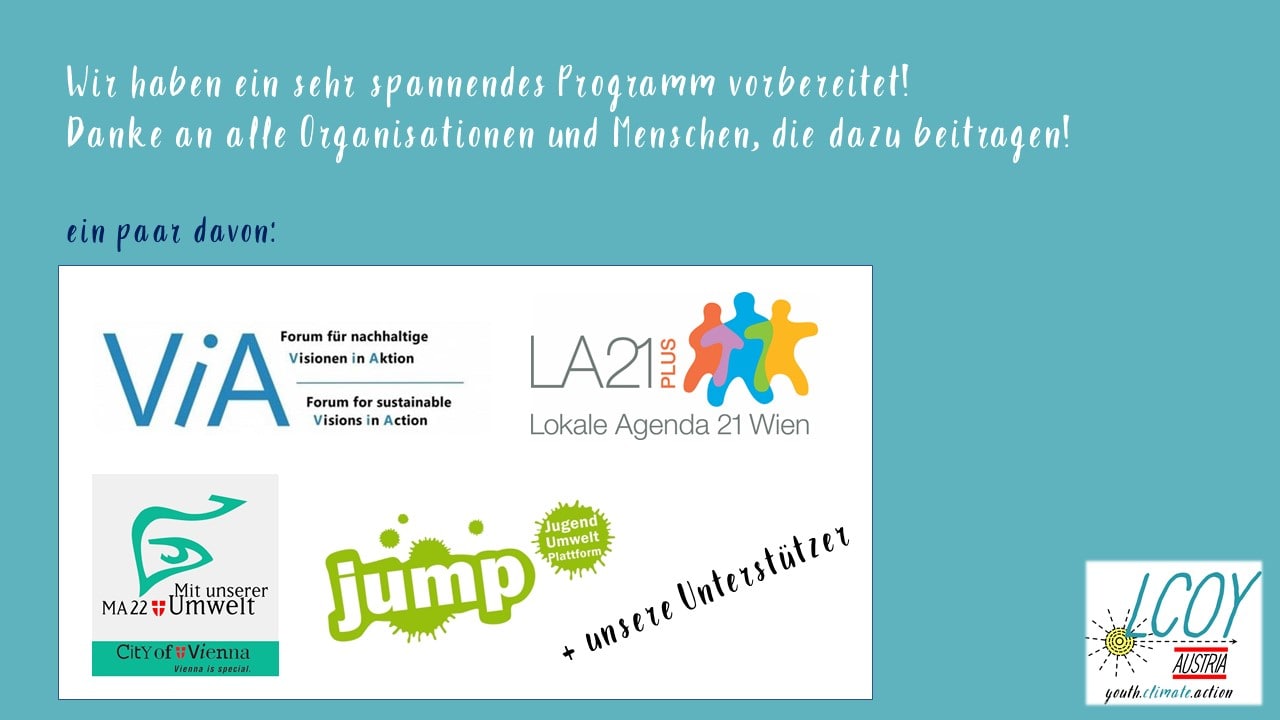 Some program partners for 2018, adding to the endorsers and other contributors.