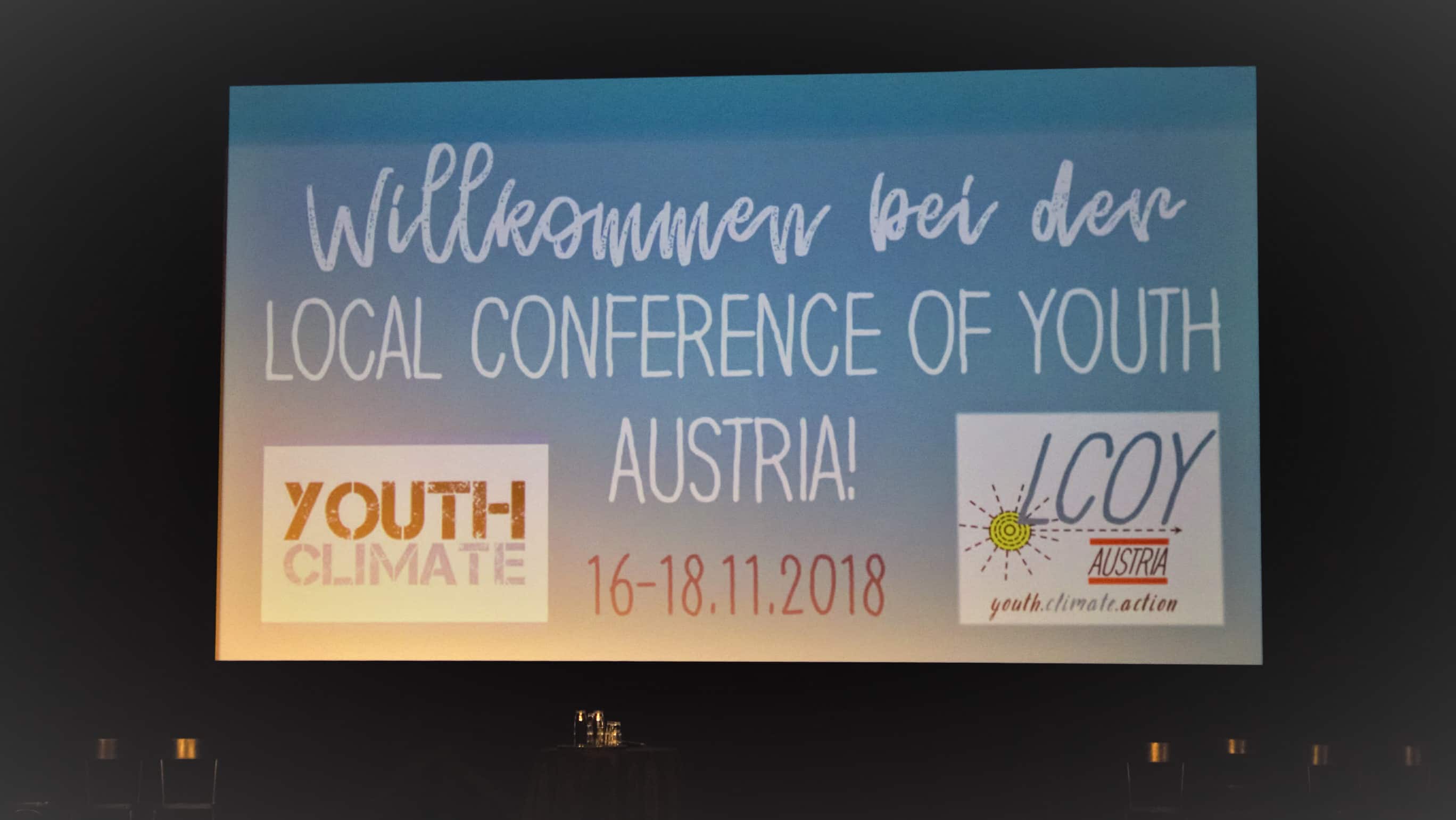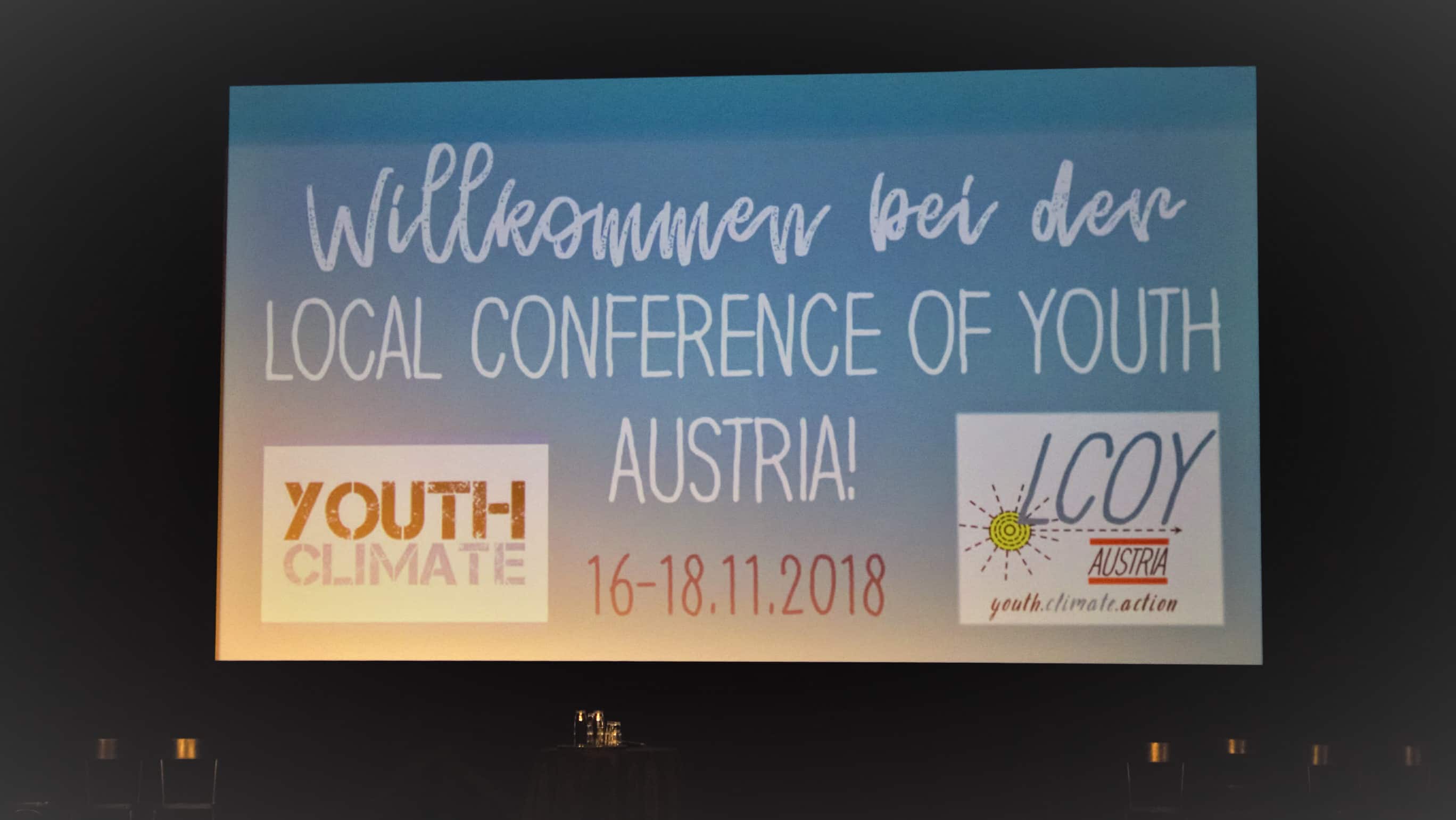 Opening ceremony in Stadtkino cinema, Vienna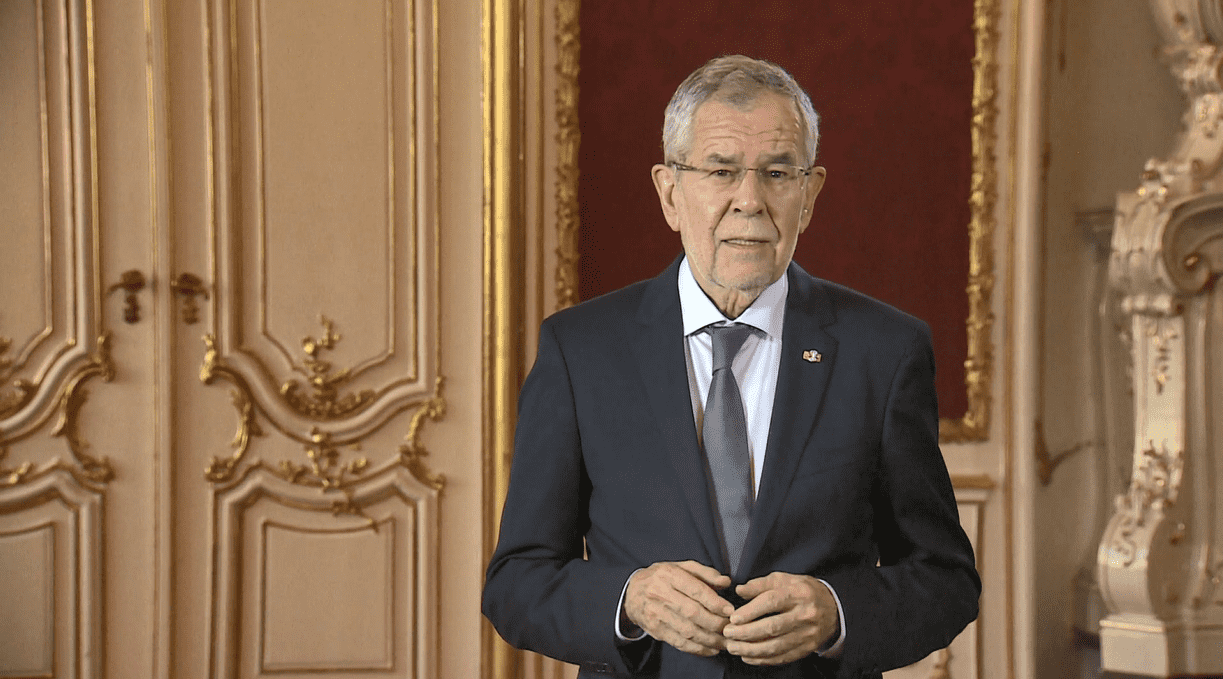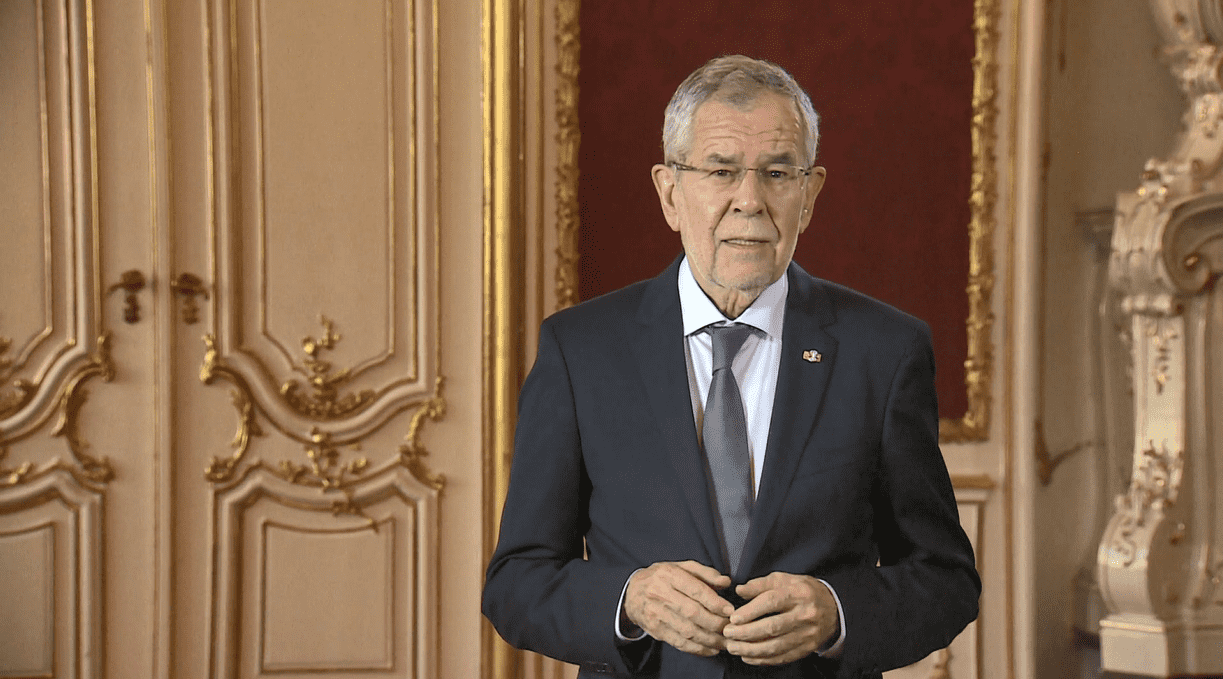 Austrian president Alexander Van der Bellen in support of the LCOY
Project idea pitch on the last conference day
One of those magical moments in the breakroom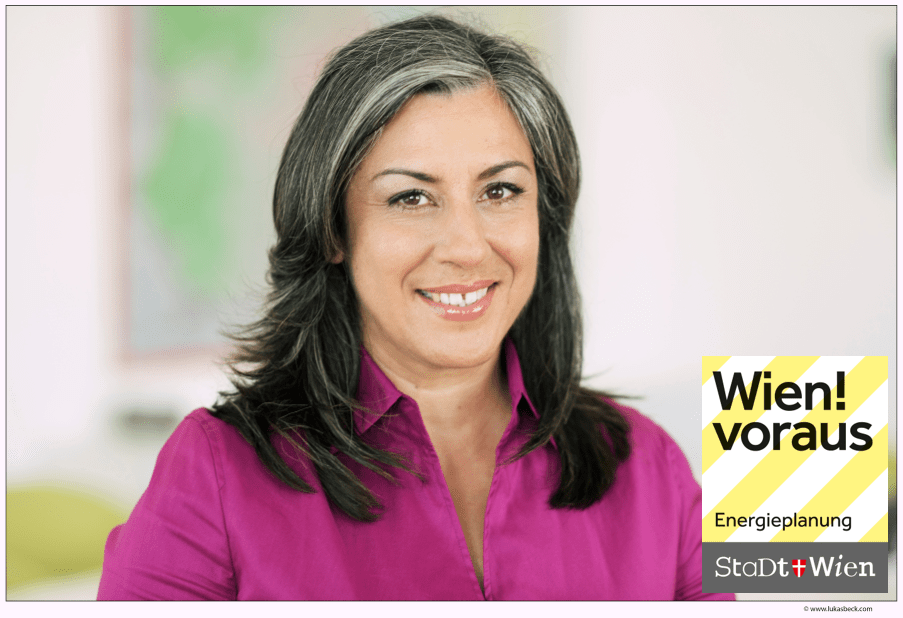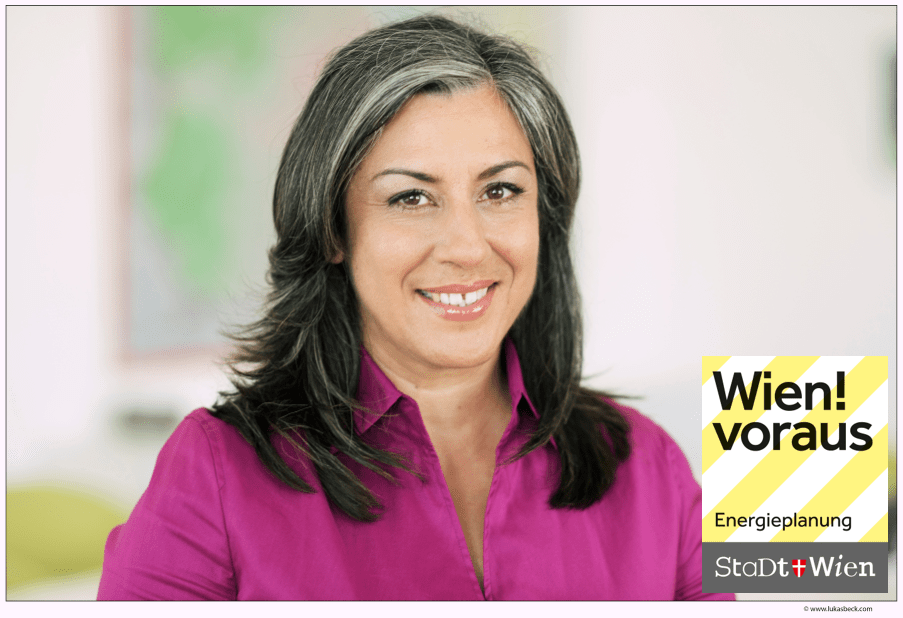 Municipal councillor for climate protection Maria Vassilakou
supported the LCOY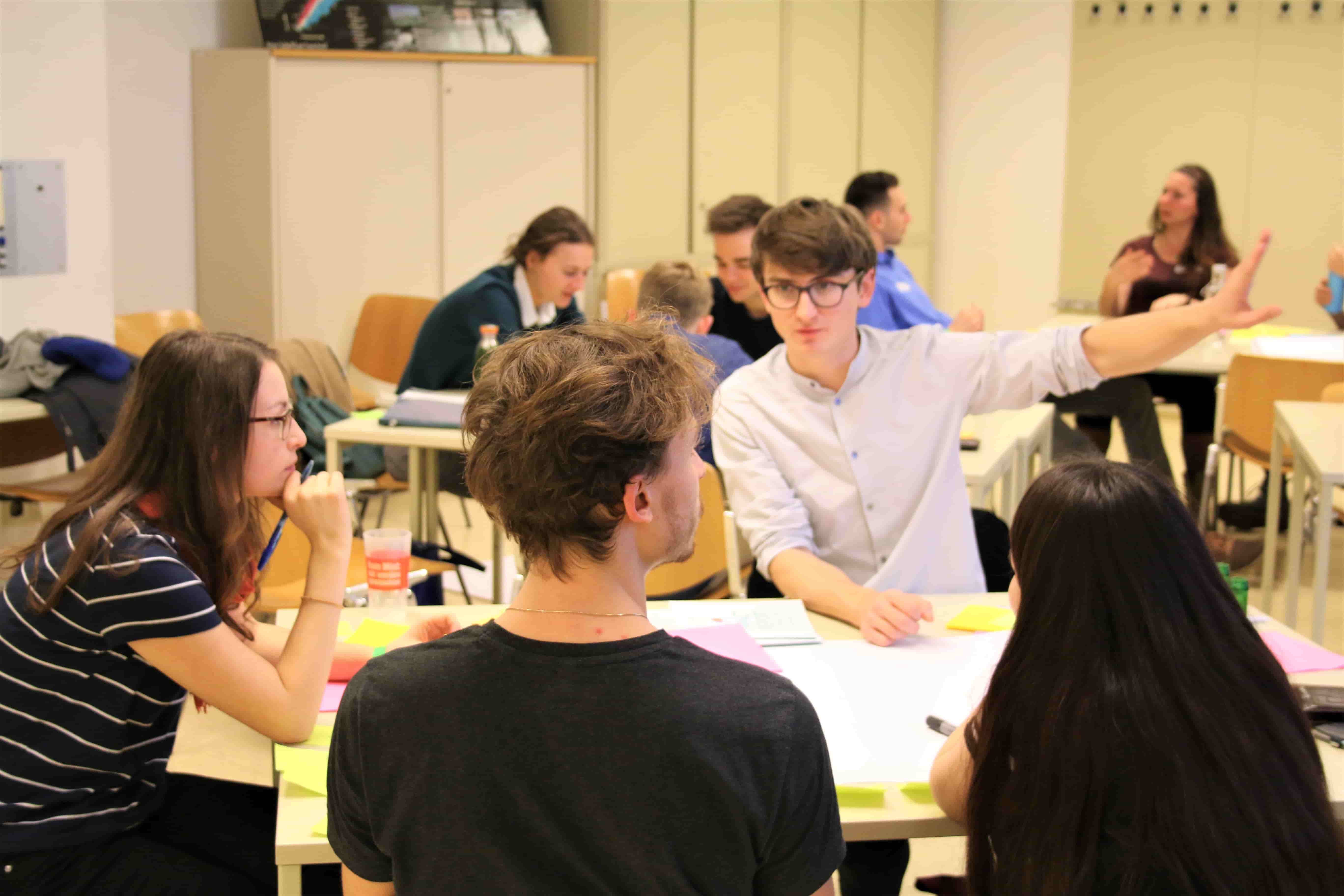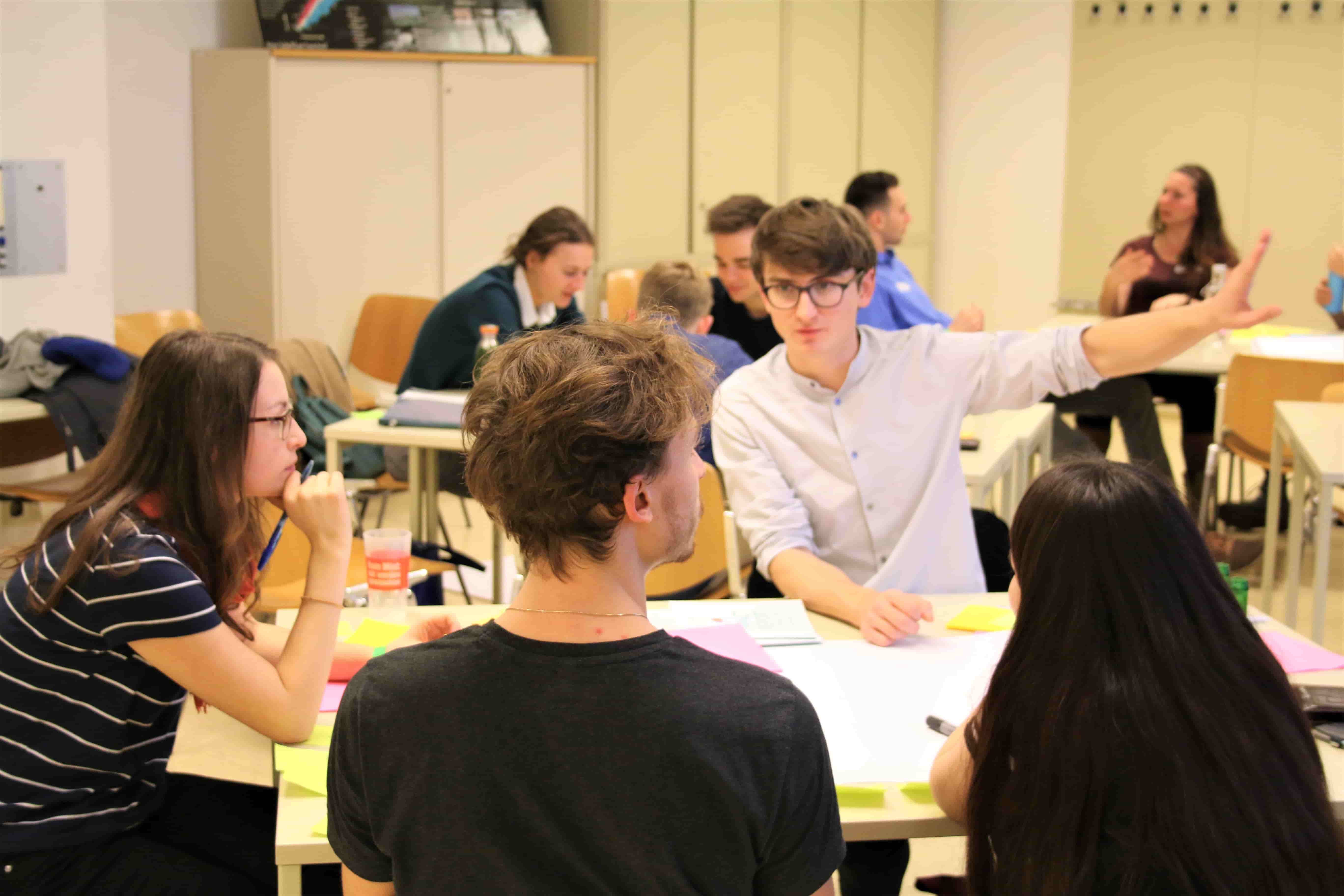 Workshops. Workshops. Worshops.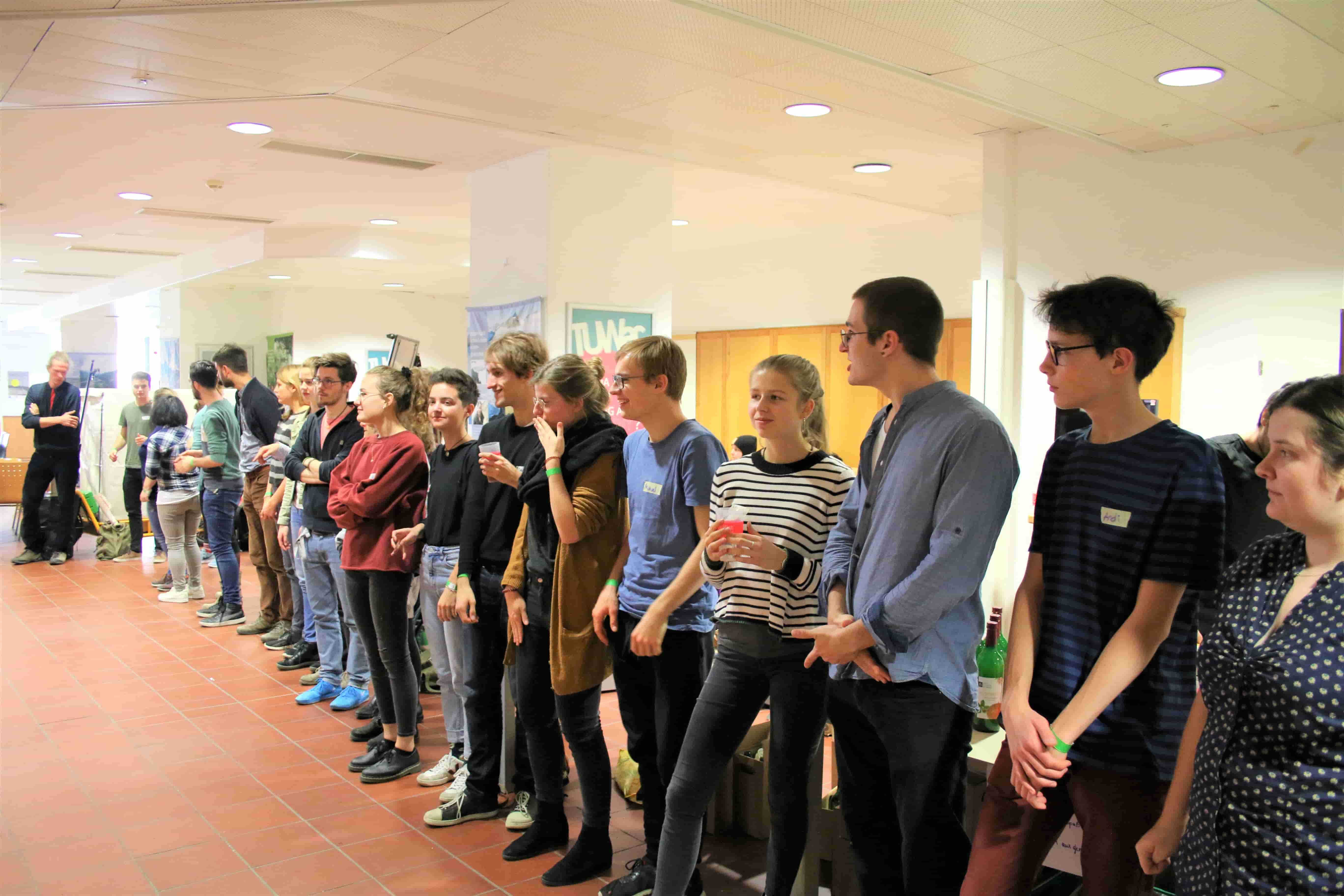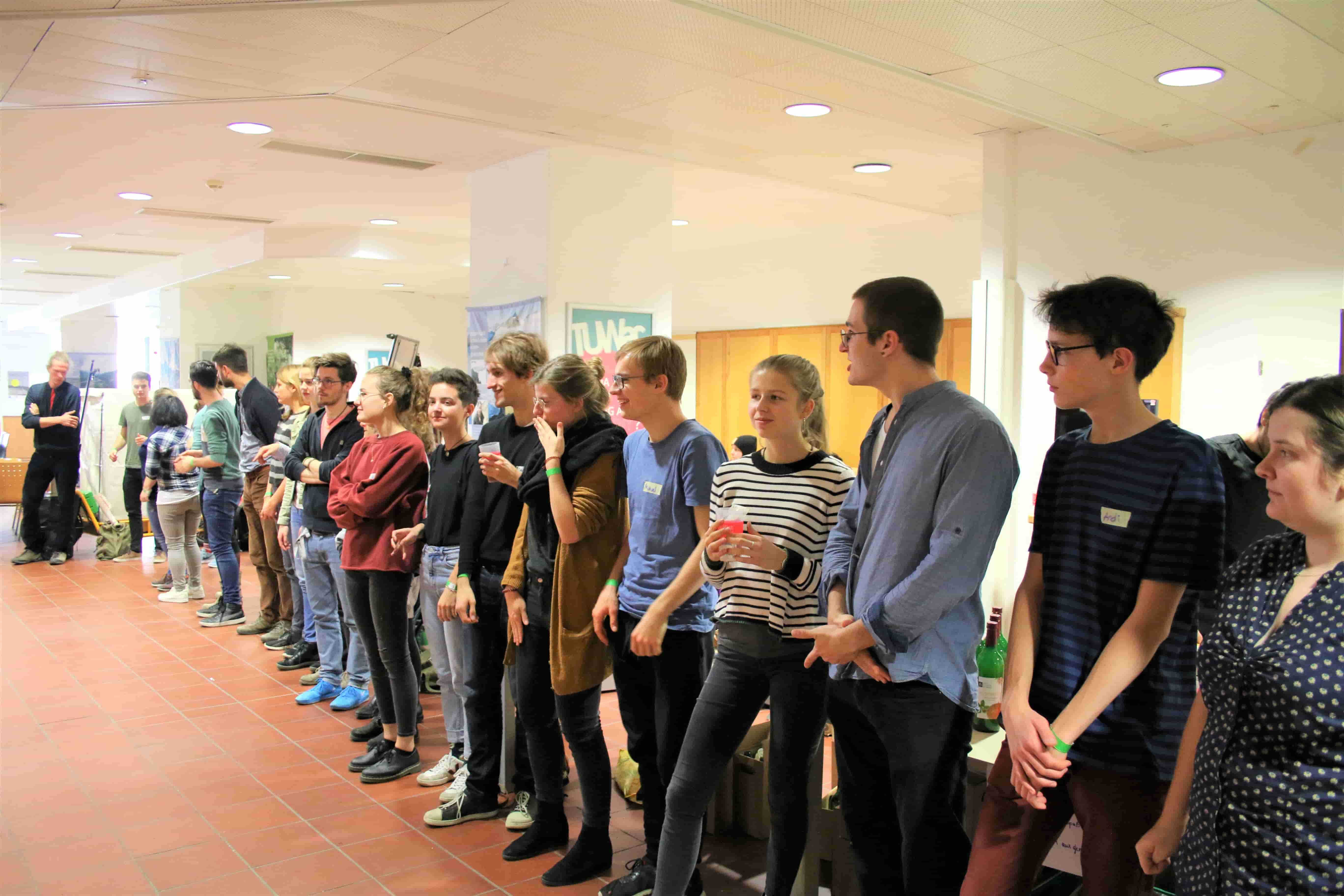 The games can begin.
Getting to know youth representatives of organisations engaged in climate & sustainability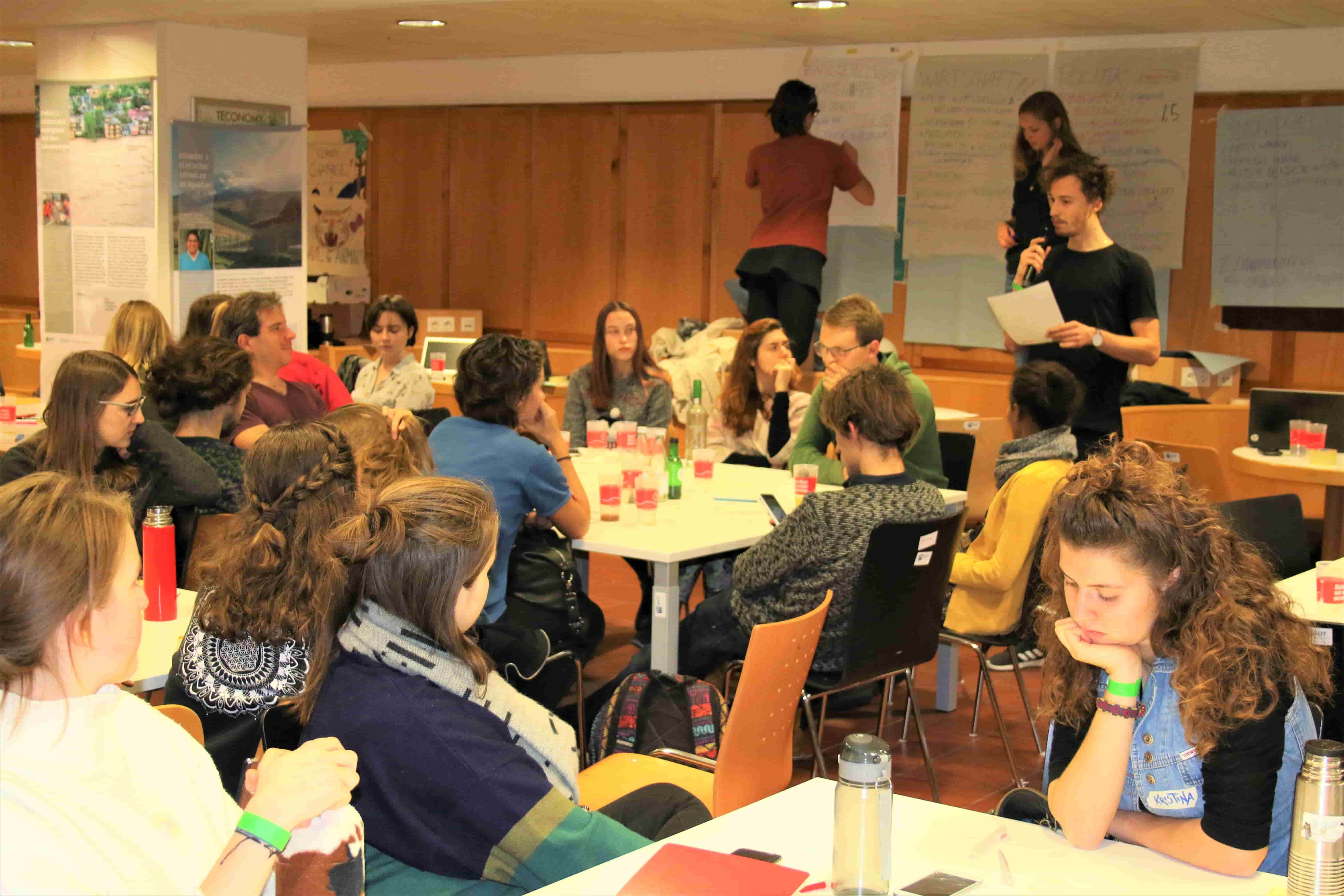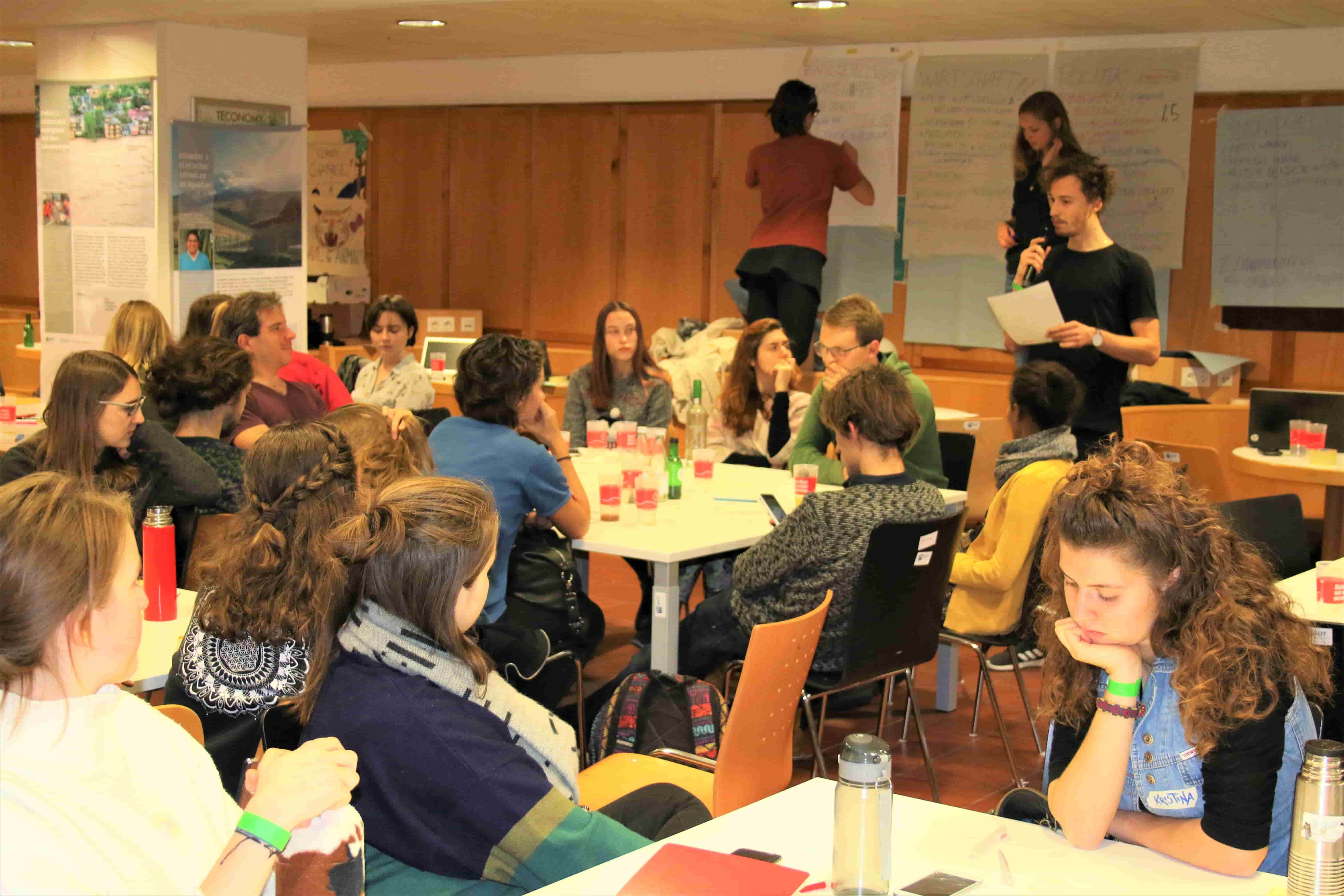 Working on the common output
Text Layer
to politics, economy, civil society and individuals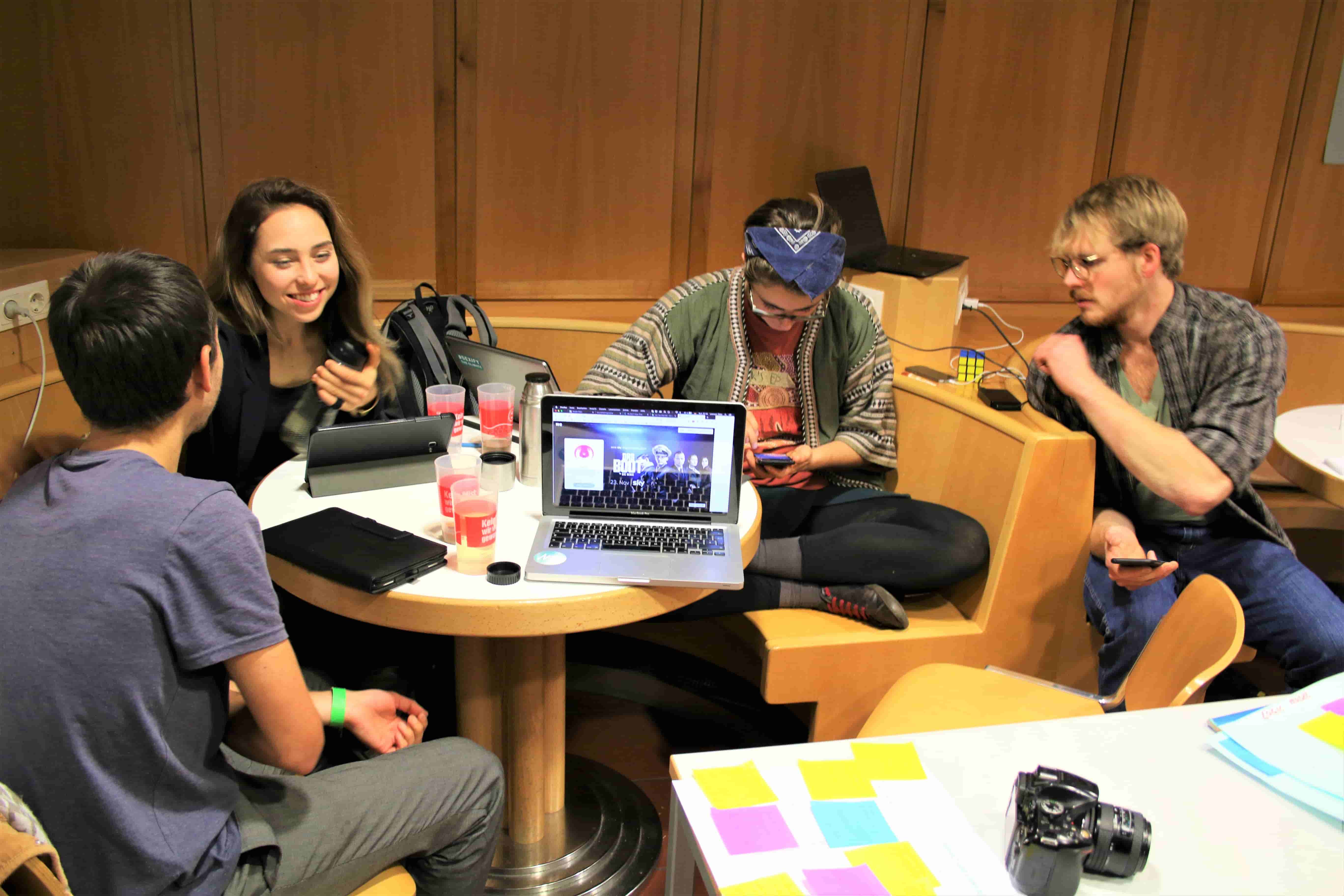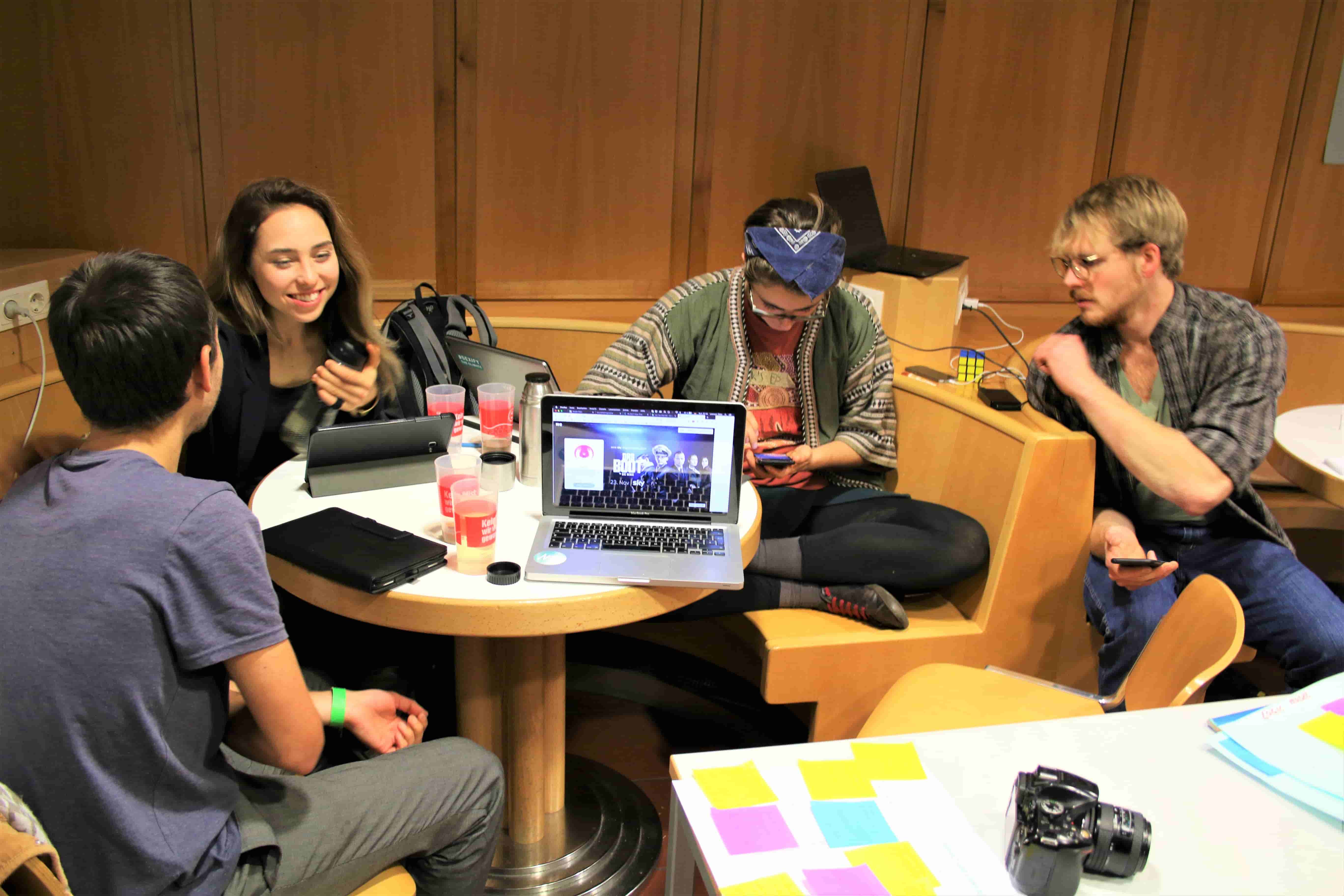 Inbetween - chilling and co-working
Let's go back in time 🙂
Die LCOY Austria 2018 am 16-18. November 2018 war die erste österreichische Jugendklimakonferenz unter dem Schirm der Jugendvertretung der UN-Klimarahmenkonvention (UNFCCC). Es war auch die zweite solche Konferenz in Europa, nach der LCOY Niederlande in Amsterdam.
Wie war's? Seht selbst.
150 engagierte Teilnehmer*innen, die sich die Konferenz angeeignet und sie zu dem gemacht haben, was sie war – ein Raum voller Energie und Austausch
eine Videobotschaft von Bundespräsident Alexander Van der Bellen mit Unterstützung der Konferenz. Sieh sie dir hier an!
45 Workhops zu Themen von österreichischer Klimapolitik bis Marketing, das neue Zielgruppen anzieht, oder Basteln der eigenen nachhaltigen Zahnpasta
von Jugend für Jugend organisiert, mit einer Kultur von Gleichaltrigen – ob Teilnehmende oder Organisationsteam – hat die LCOY Austria beim Event eine Gemeinschaft geschaffen, die noch anhält.
die Eröffnung im Stadtkino – einem legendären Kino mit Malereien an den Wänden
ein Brief an die österreichische Umweltministerin Elisabeth Köstinger mit Forderung nach ambitionierter Klimapolitik. Bei der LCOY geschrieben und von dutzenden Teilnehmer*innen unterschrieben.
Output, am letzten Tag mit allen Teilnehmer*innen erarbeitet, mit Forderungen an Politik, Wirtschaft, Zivilgesellschaft und sich selbst.
Die LCOY hat Menschen inspiriert, mit eigenen Projekten durchzustarten
…ein Großteil des Organisationsteams waren Teilnehmer*innen letztes Jahr!
Für einen kurzen Einblick schaut euch den  Trailer von unserem Aftermovie an. Für mehr genießt das ganze Video mit Interviews vom Organisationsteam und mehr Momenten. (beide auf Deutsch) Für Einsichten in die Workshop-Sessions und mehr Bilder besucht uns auf Flickr.

Das Organisationsteam vom letzten Jahr:
Die Konferenz wäre ohne unsere engagierten Volunteers nicht möglich gewesen!
[envira-gallery id="77″]
Der Trailer zu unserem Aftermovie!
SOON: LCOY Austria 2018 AFTERMOVIE

Es ist nun schon eine Woche ohne LCOY Austria! Wir finden..es ist Zeit, diese wunderbaren Momente wieder aufleben zu lassen 🙂 Wir haben mal unsere 1000000 Videos durchgeschaut und etwas für euch und all eure Freunde zusammengestellt! Der LCOY AFTERMOVIE – bald!

Gepostet von Local Conference of Youth Austria am Montag, 26. November 2018
Und jetzt ein paar Highlights vom letztjährigen Programm! 🙂
Podiumsdiskussionen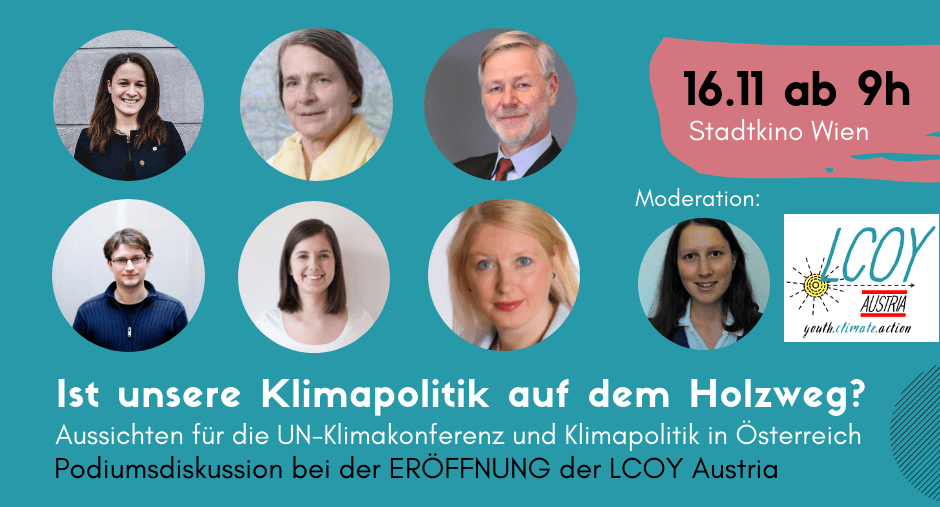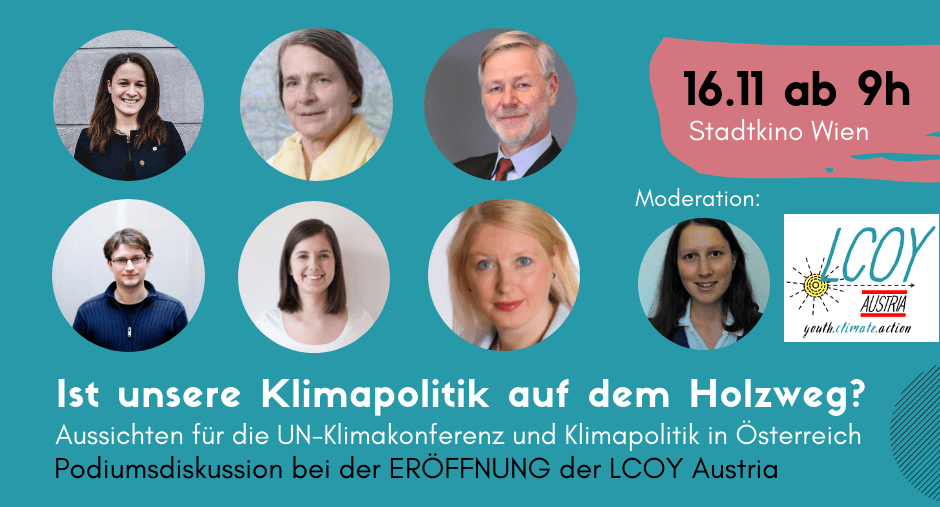 Opening panel with ministry, science, NGOs & more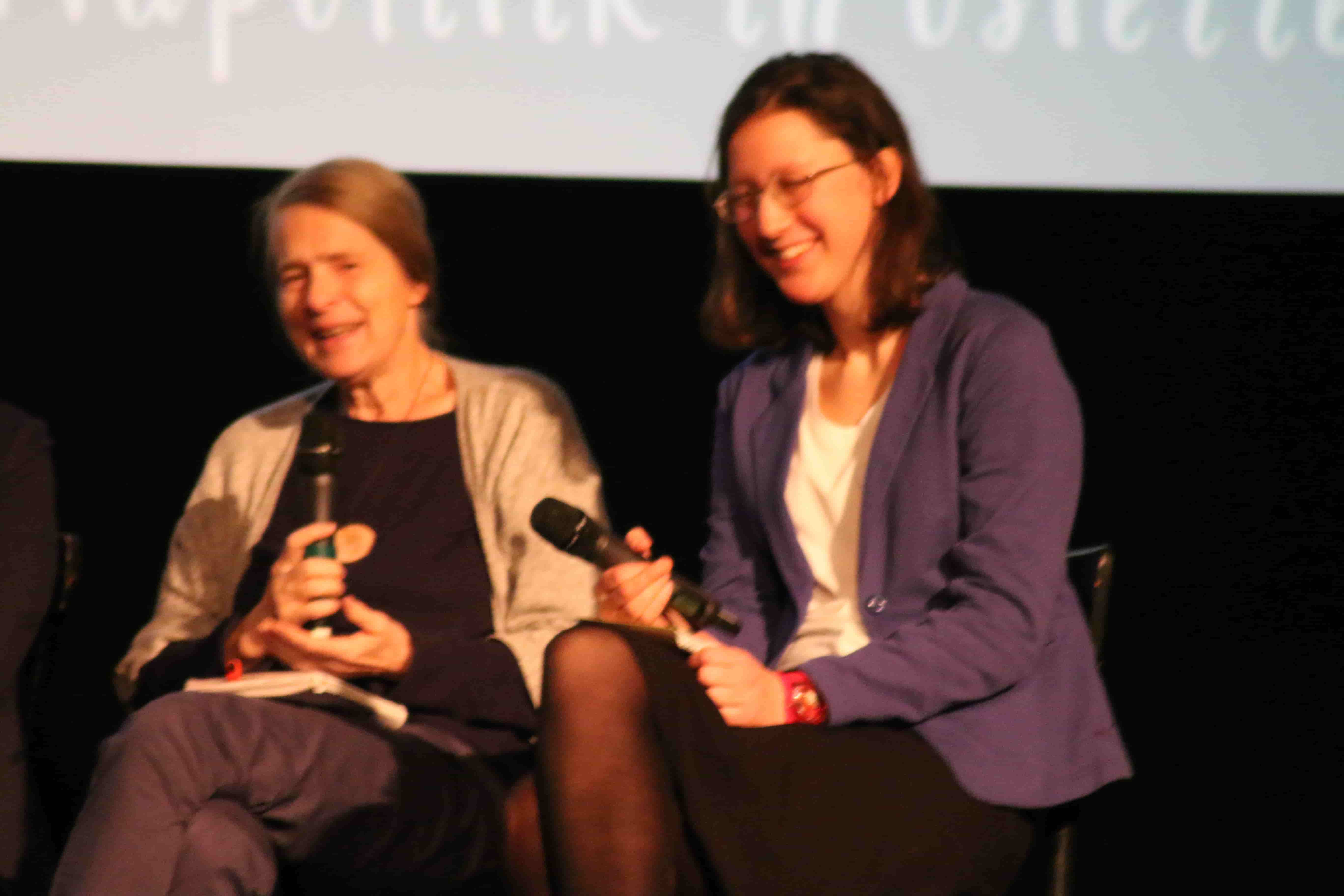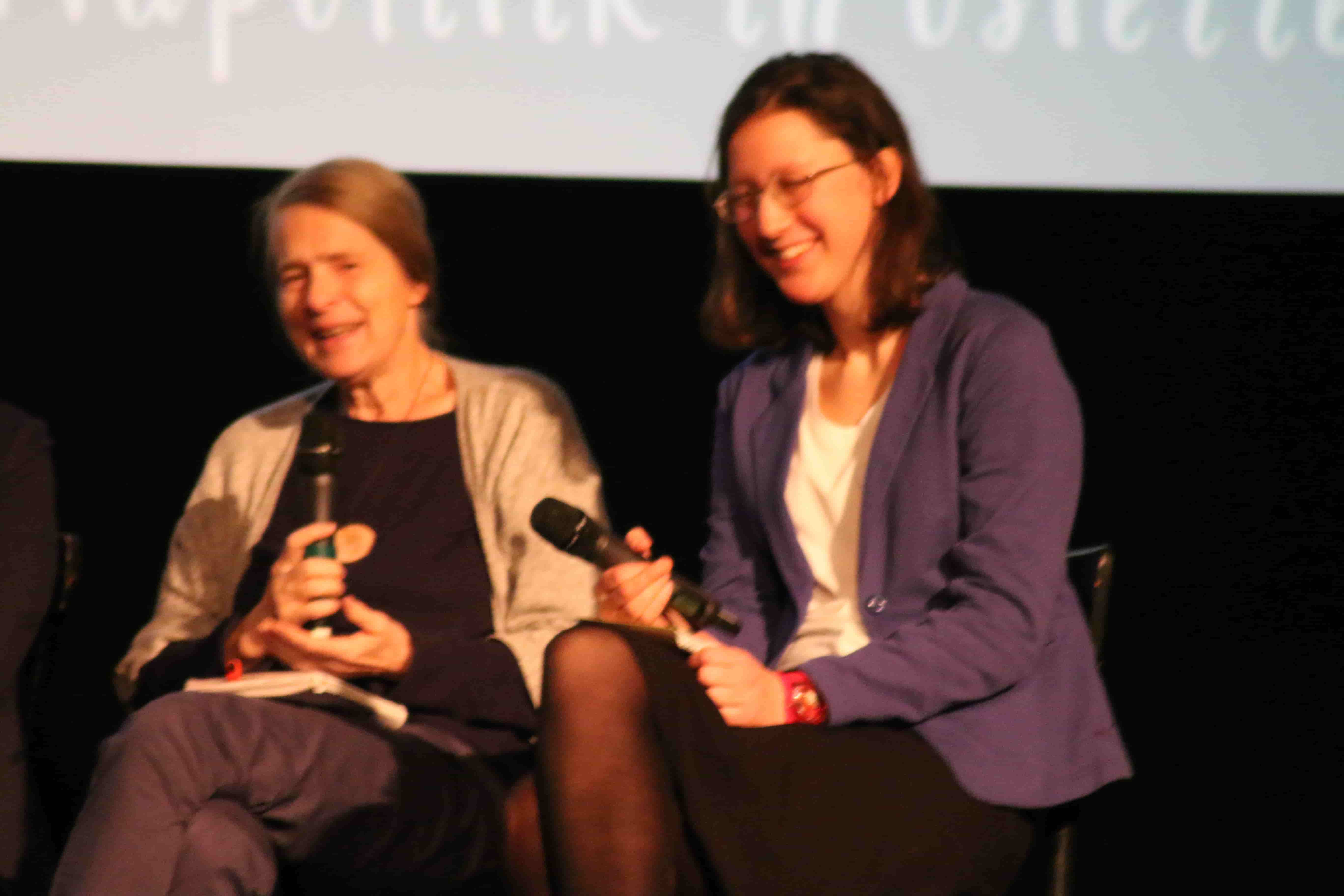 Opening panel: climate scientist Prof. Helga Kromp-Kolb on the left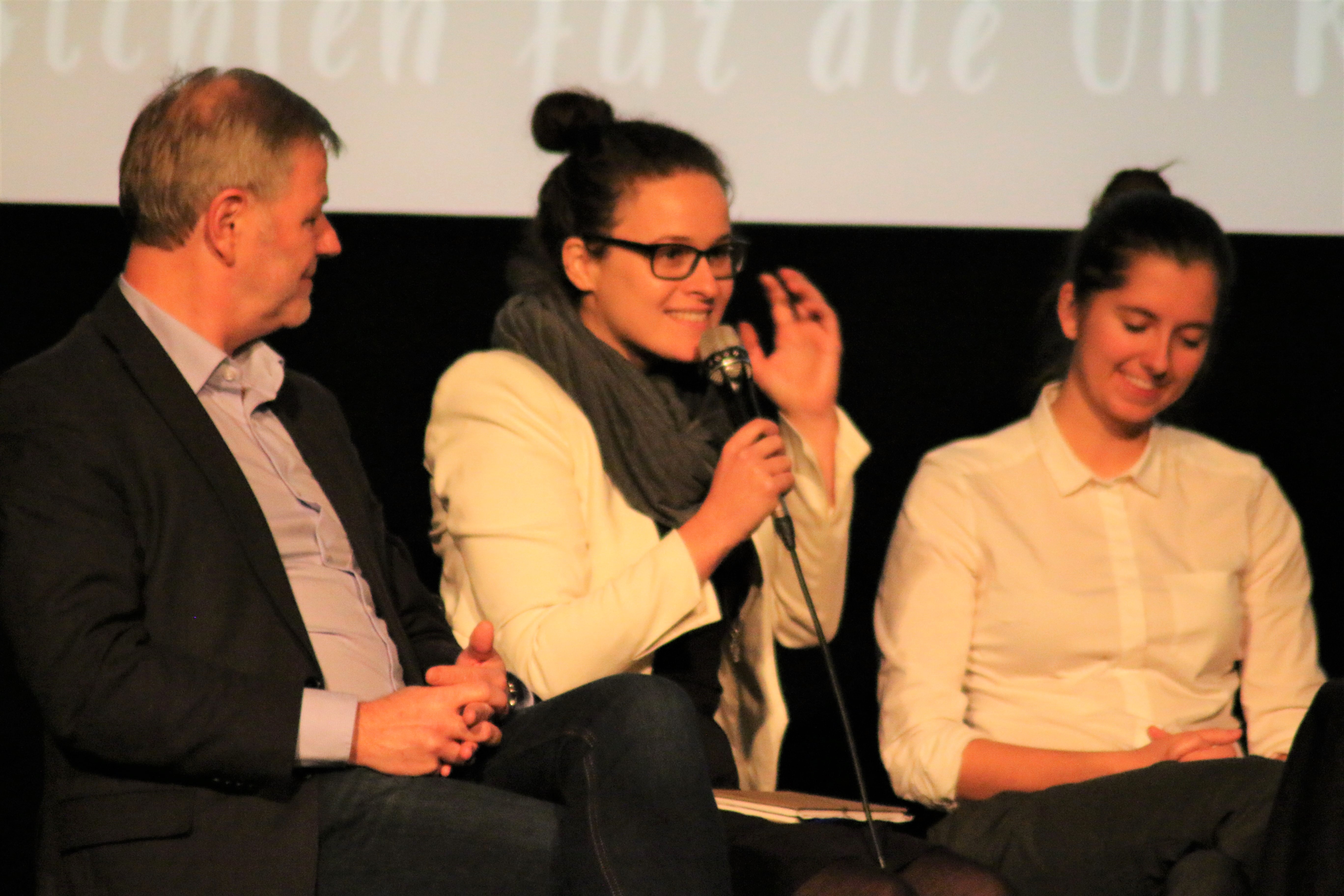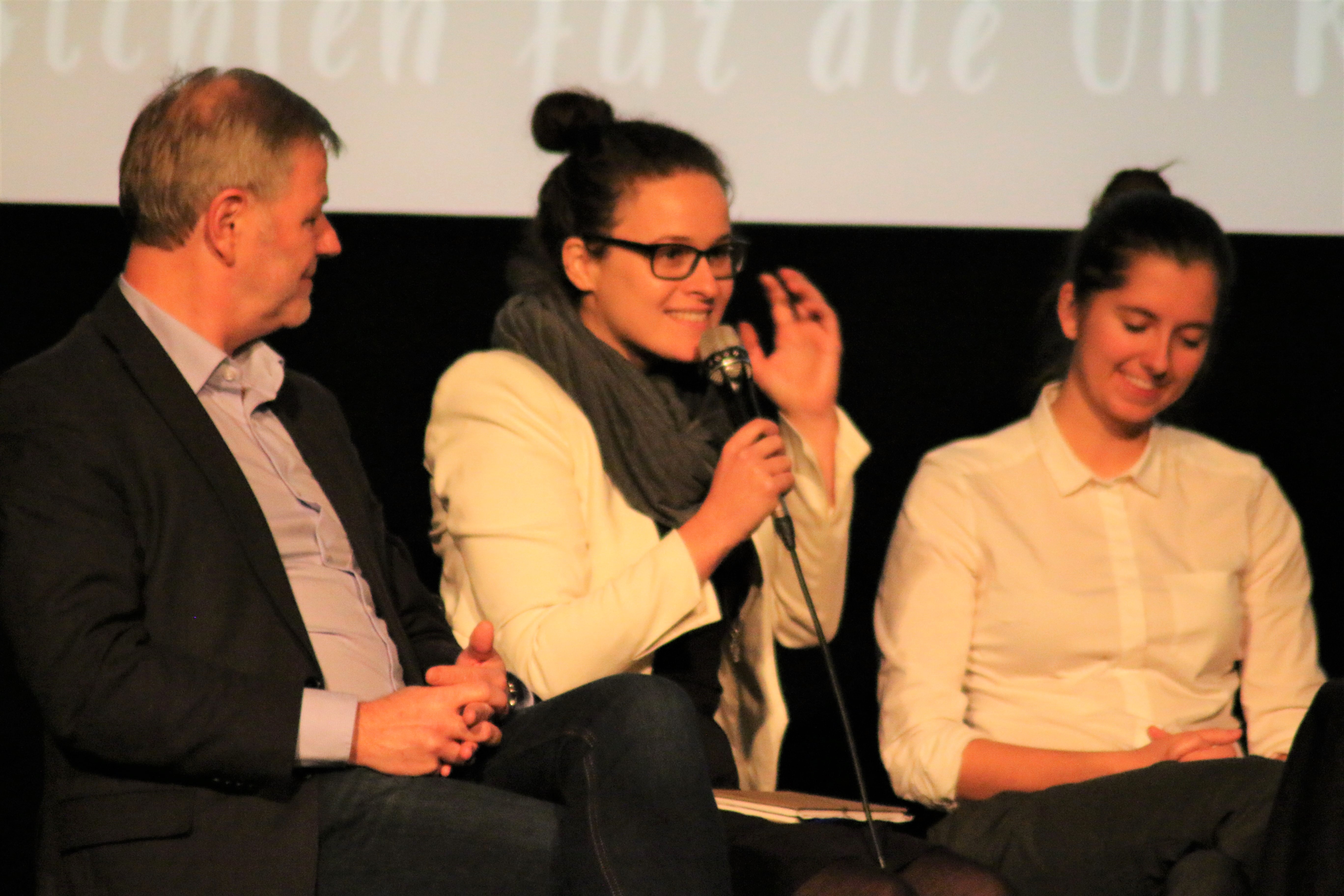 Representatives of the Ministry for Sustainablity & Tourism, WWF and CliMates Austria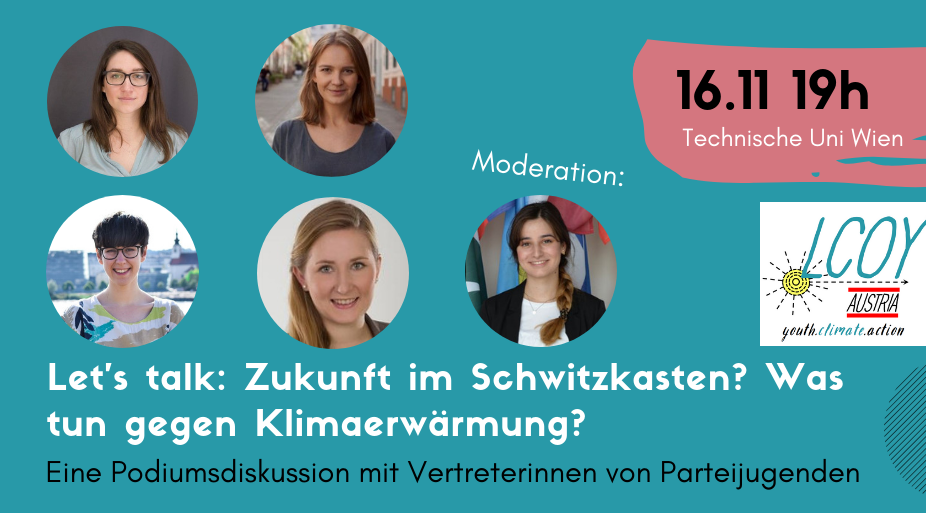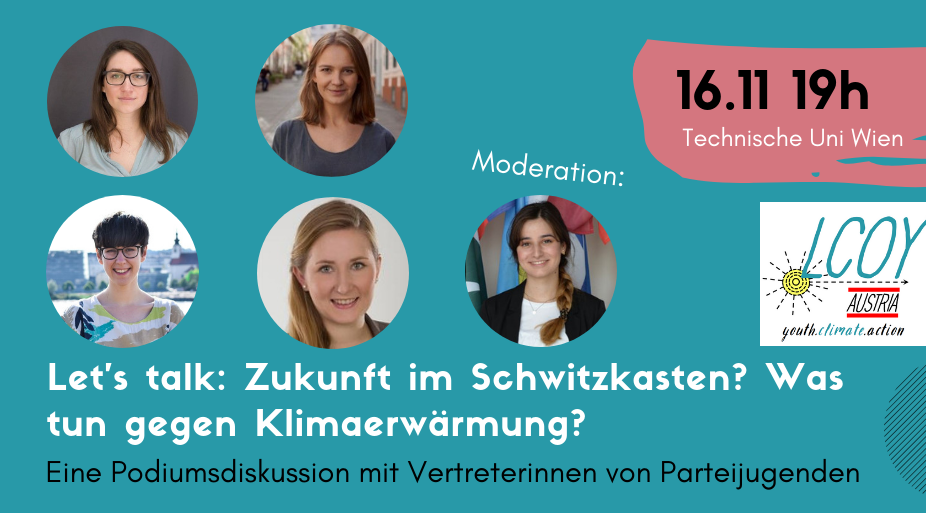 Panel with youth party respresentatives
Text Layer
(c) Leonhard Sensi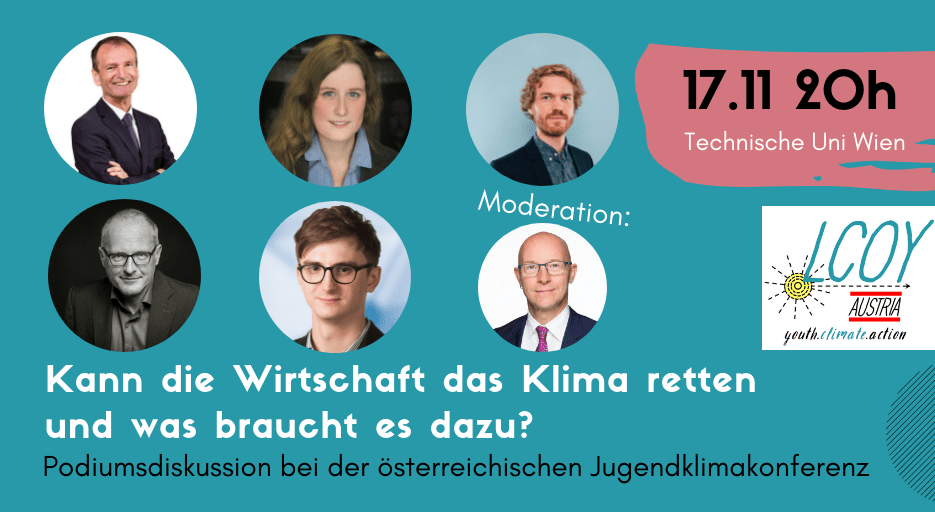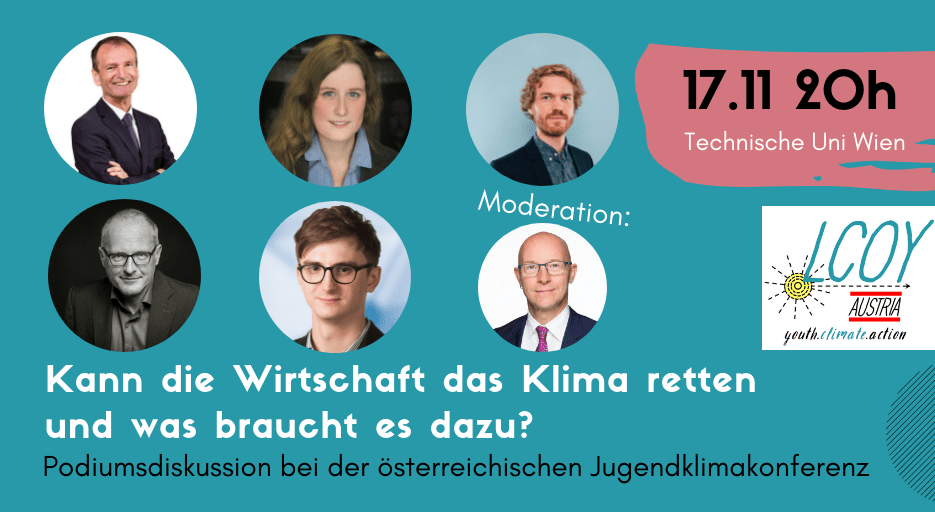 Panel on whether economy can save the climate - and how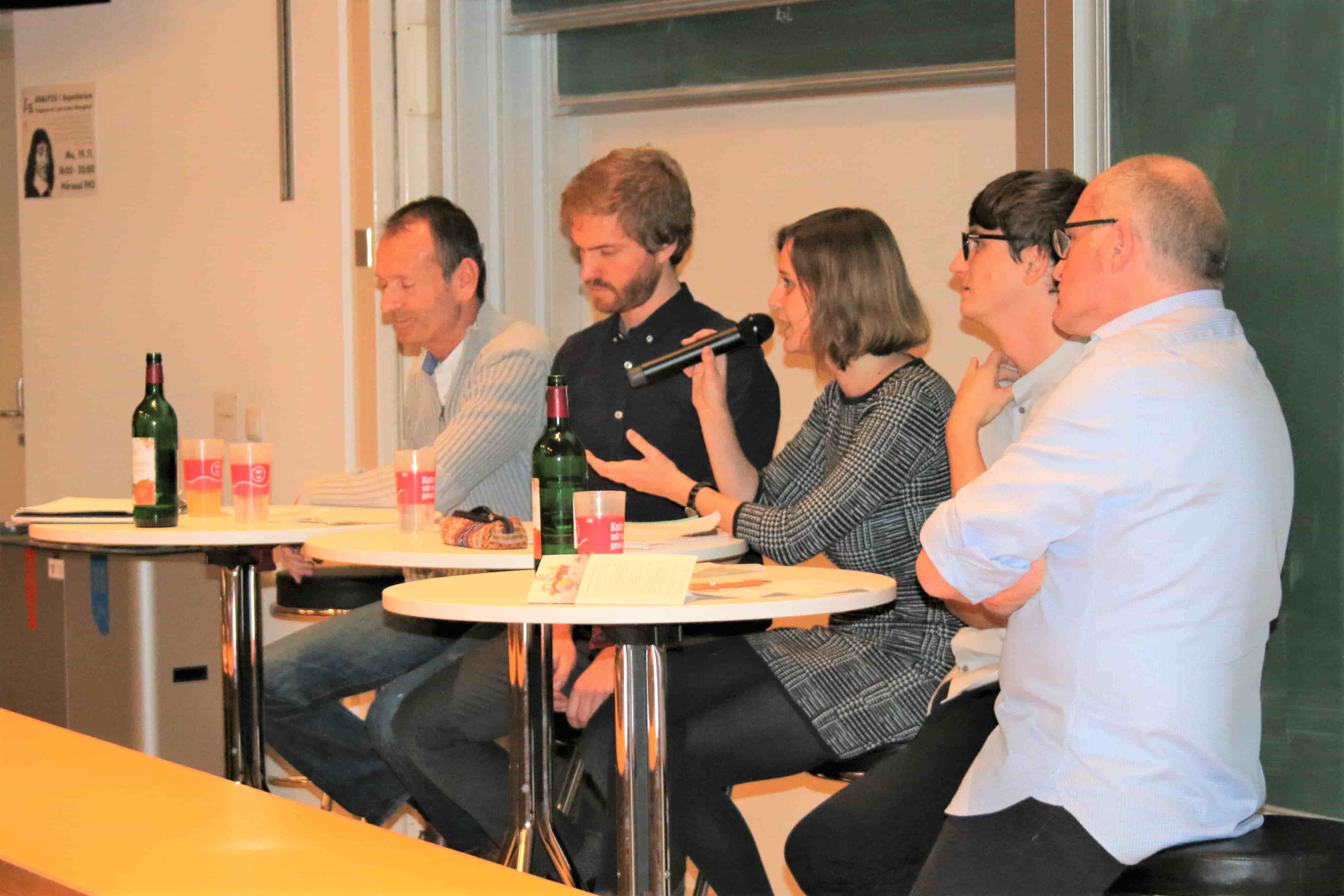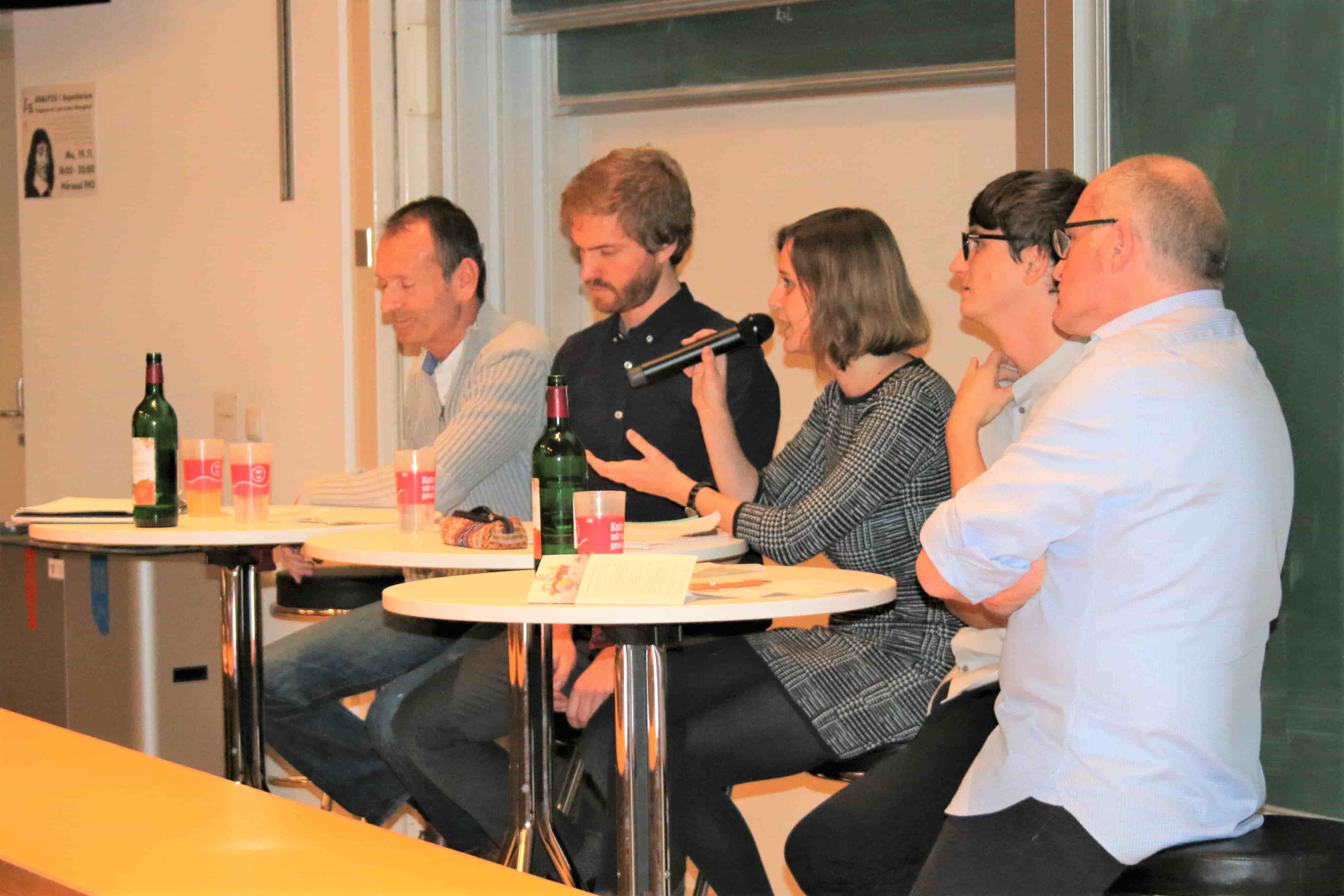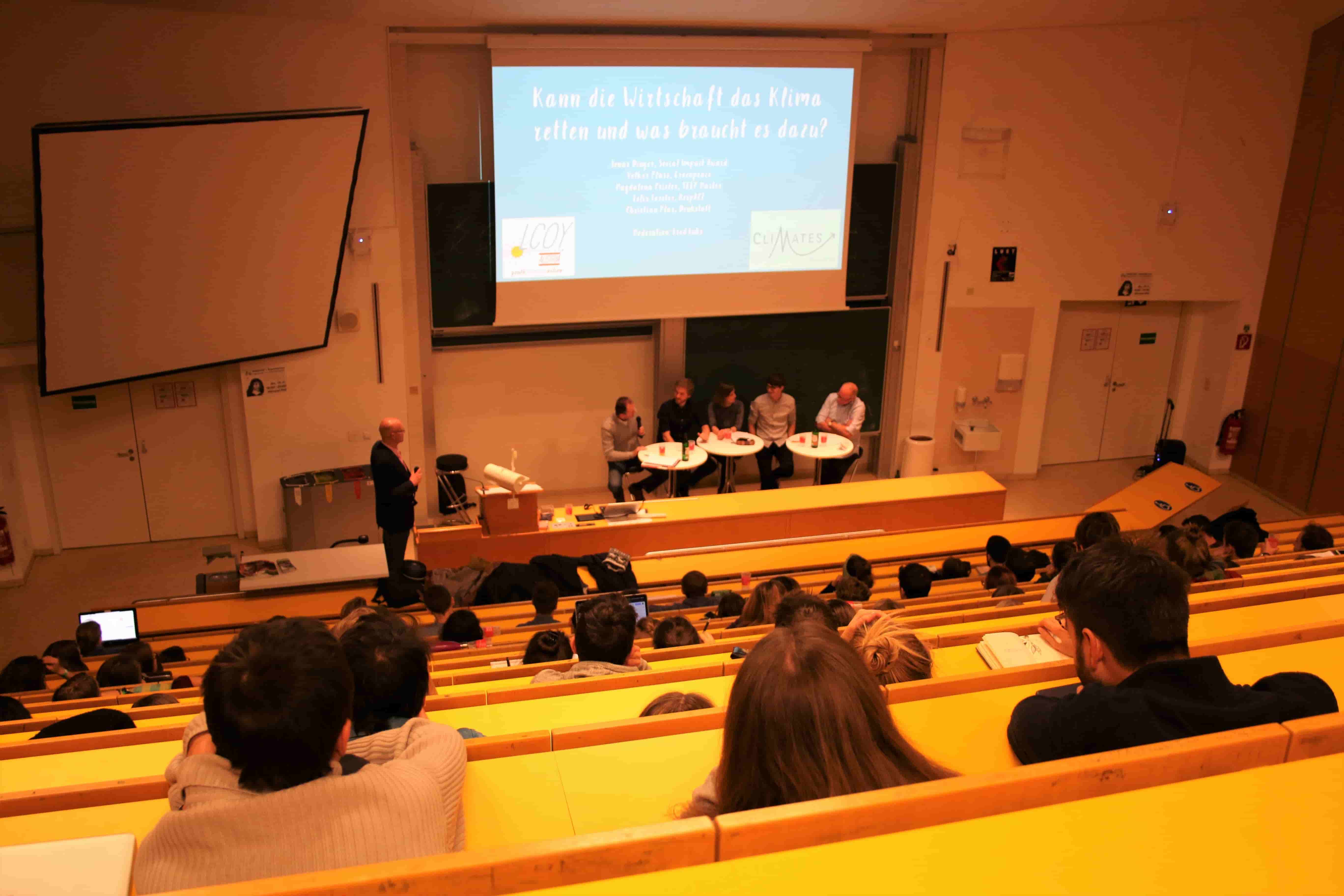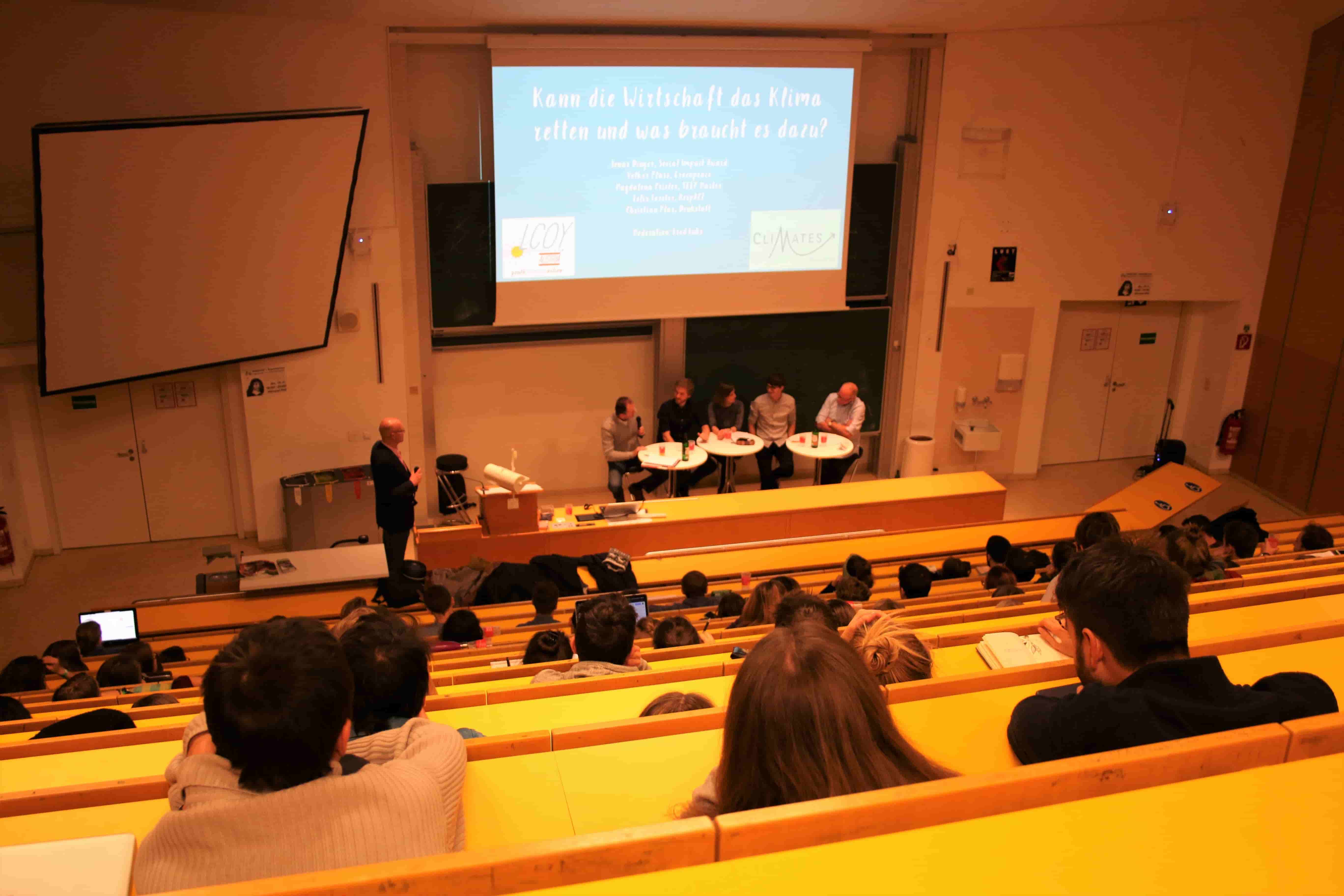 Workshops
Signing up for workshops. A hard choice.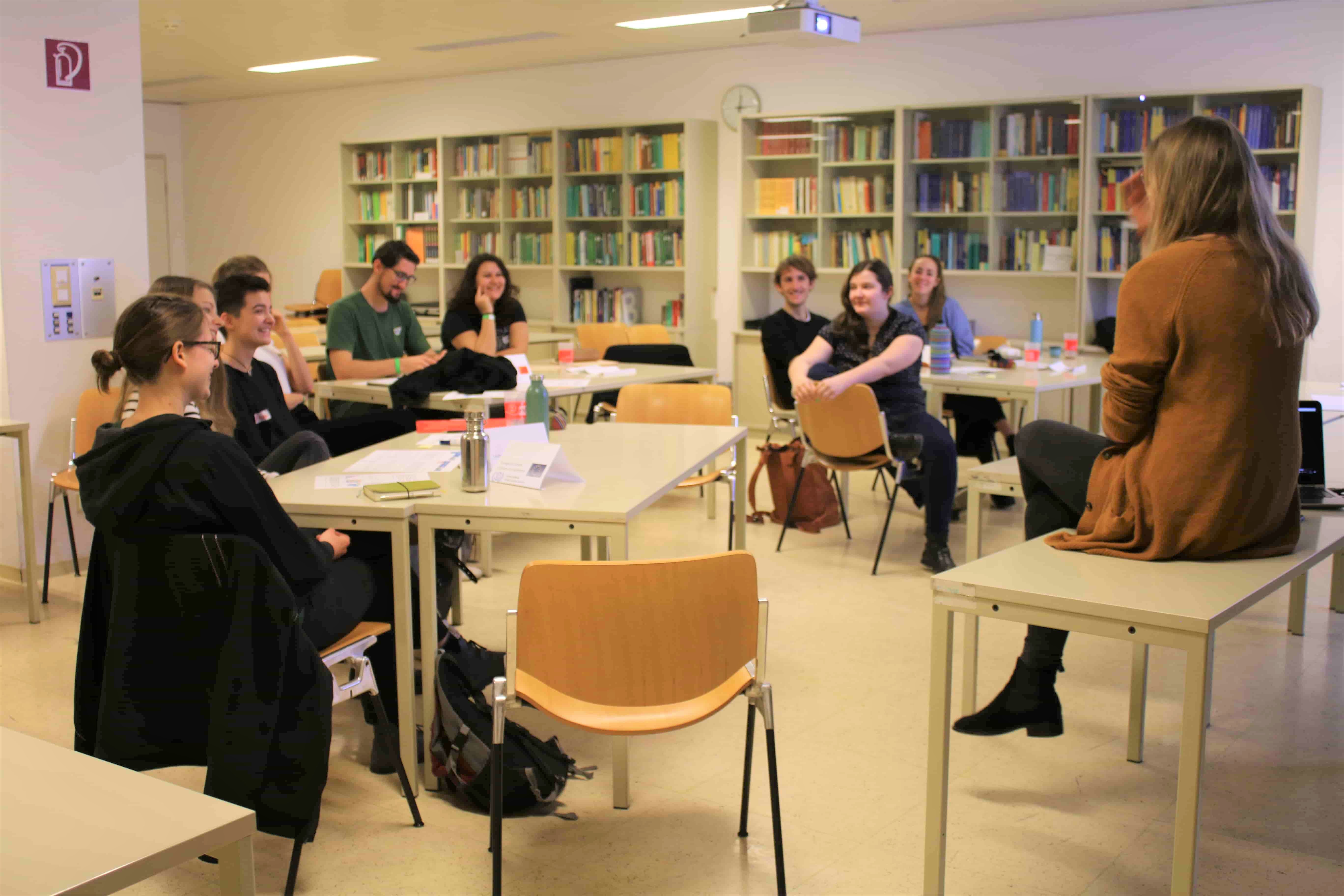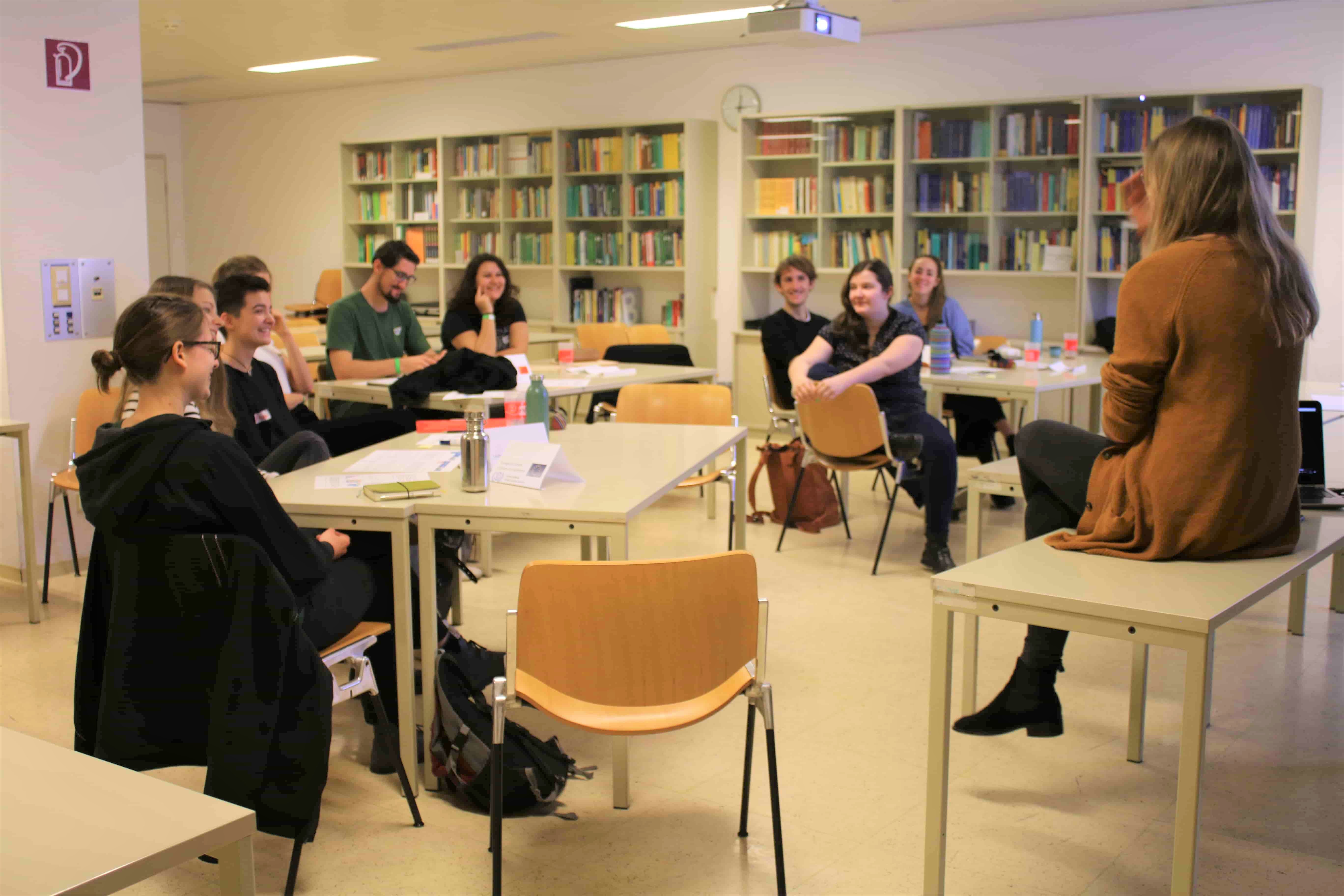 Workshop on climate negotiations by Oikos Vienna
Social Impact Award - let's create business ideas for climate action
Playing the 1-hectar-game by Footprint
Climate Communication Workshop
Climate & development cooperation - with the Austrian Development Agency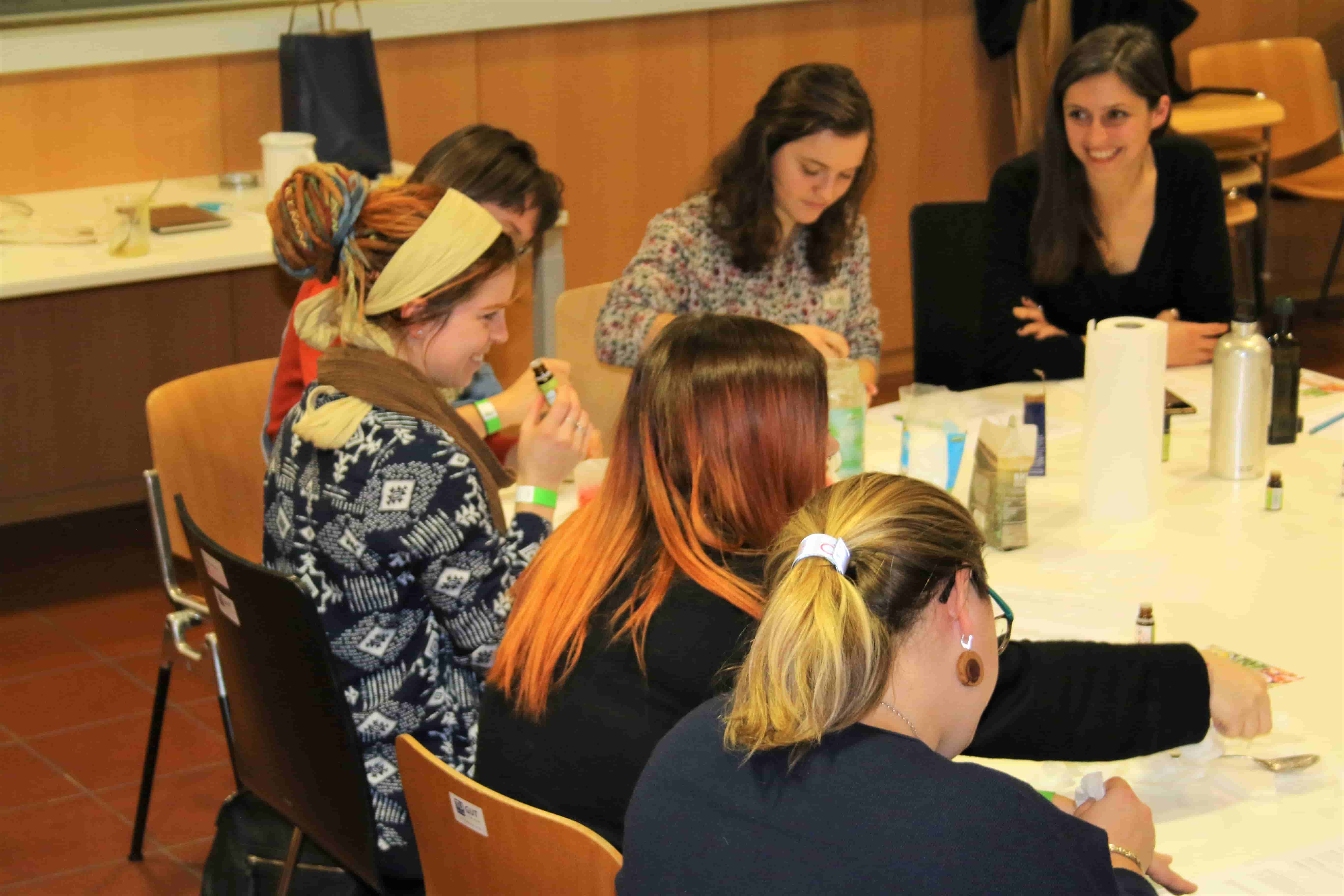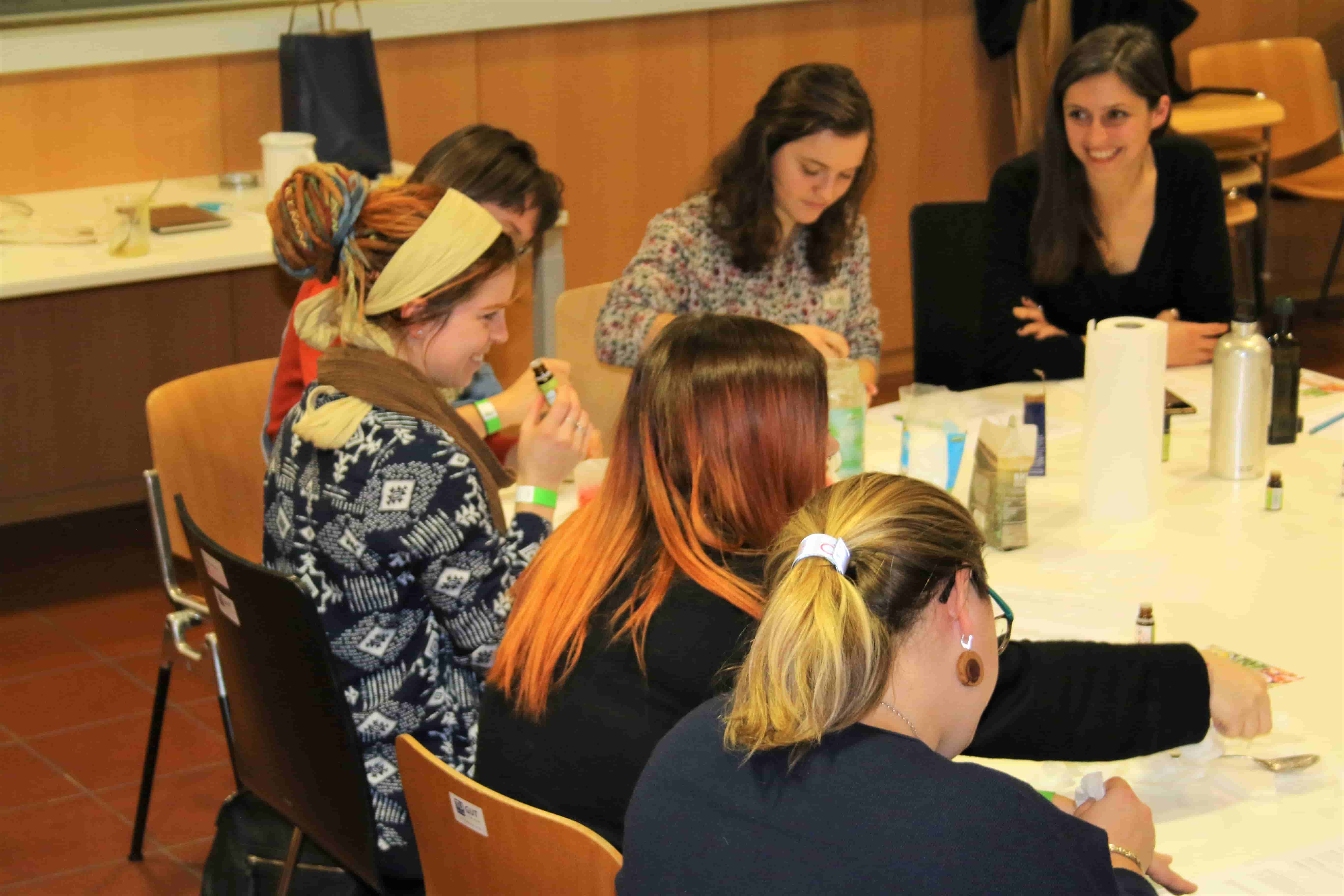 Making your own sustainable cosmetics products
Playing the game "Challenge accepted" - for sustainable development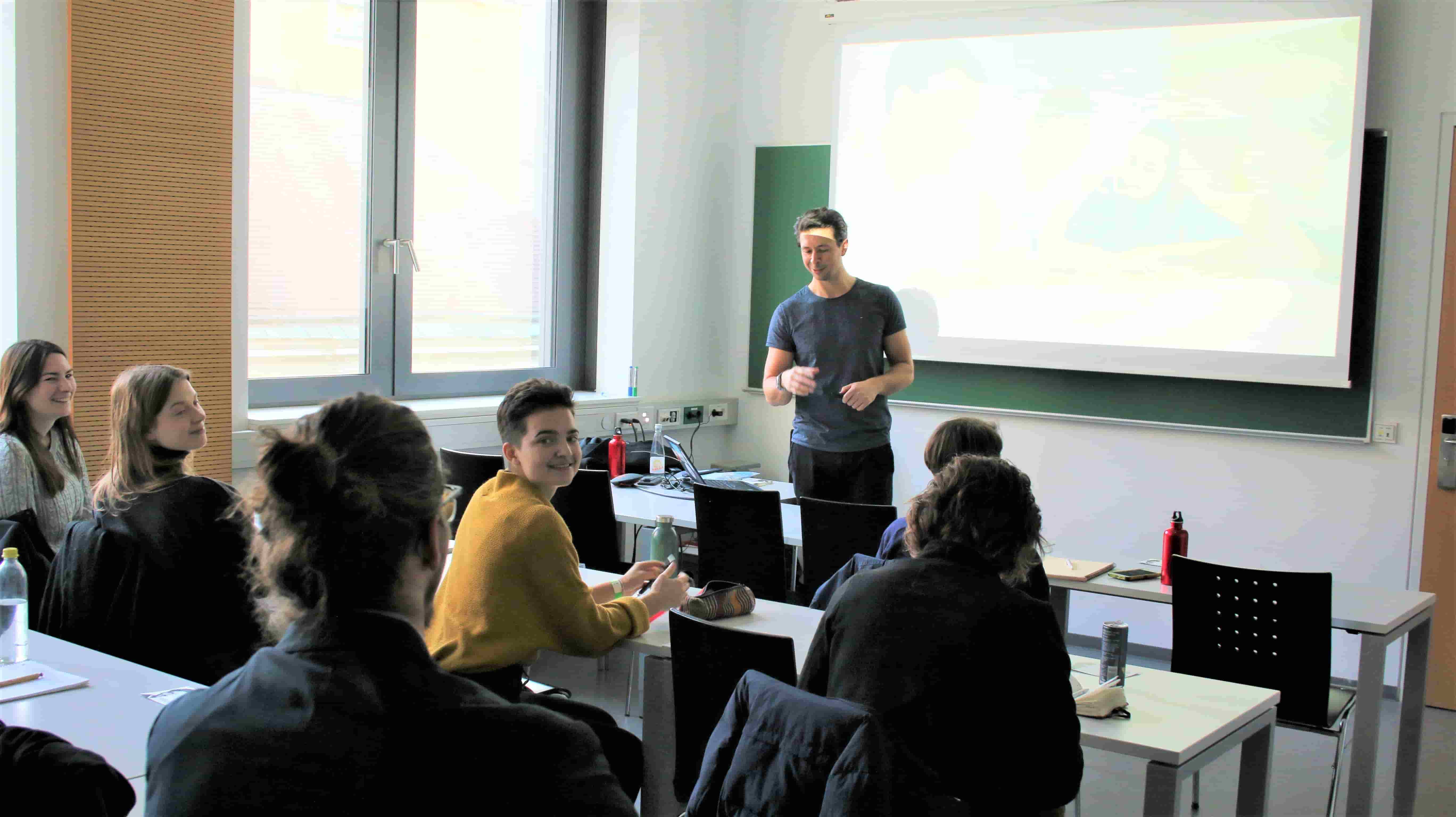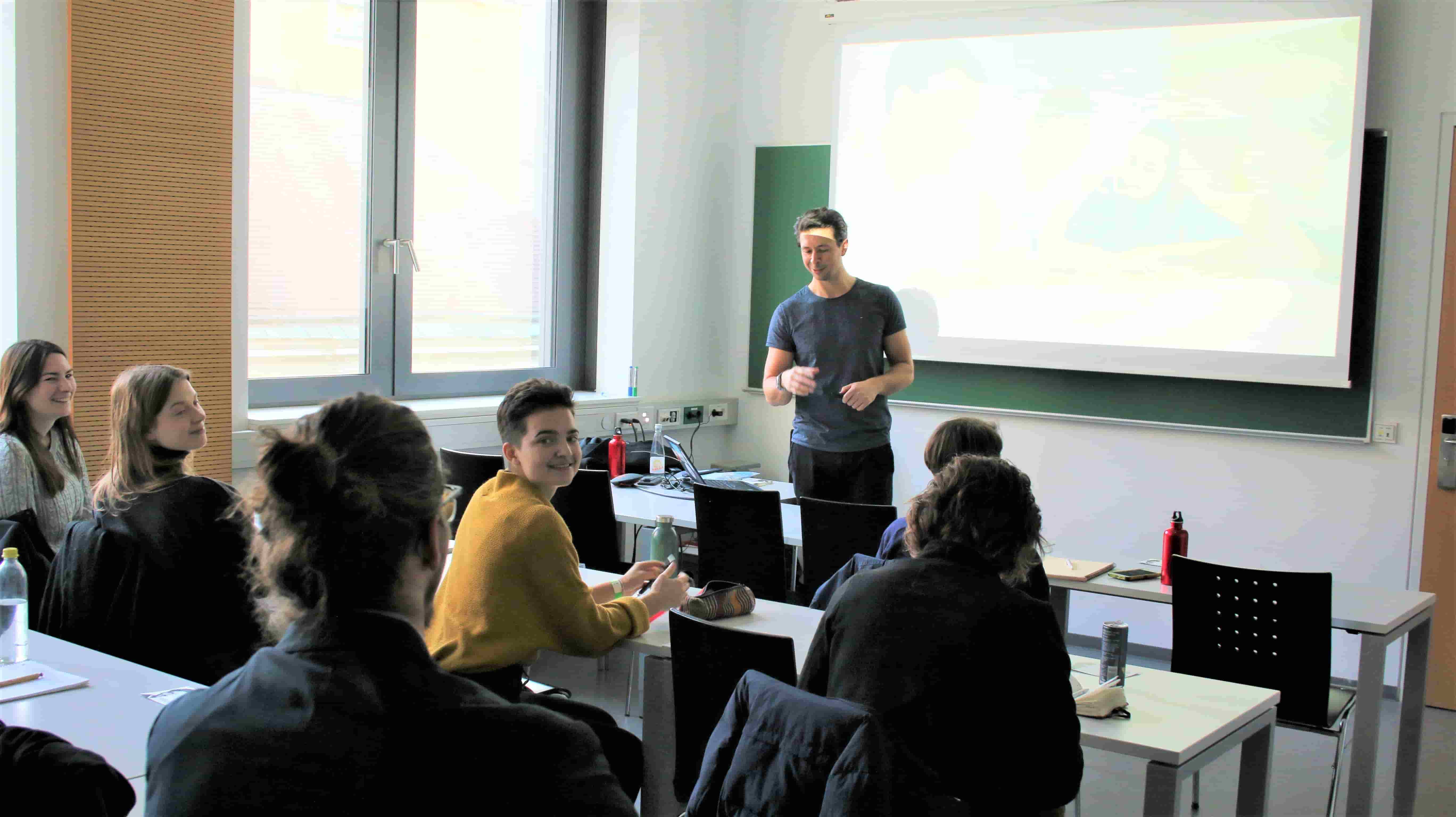 Saving the climate with storytelling, by Teach for Austria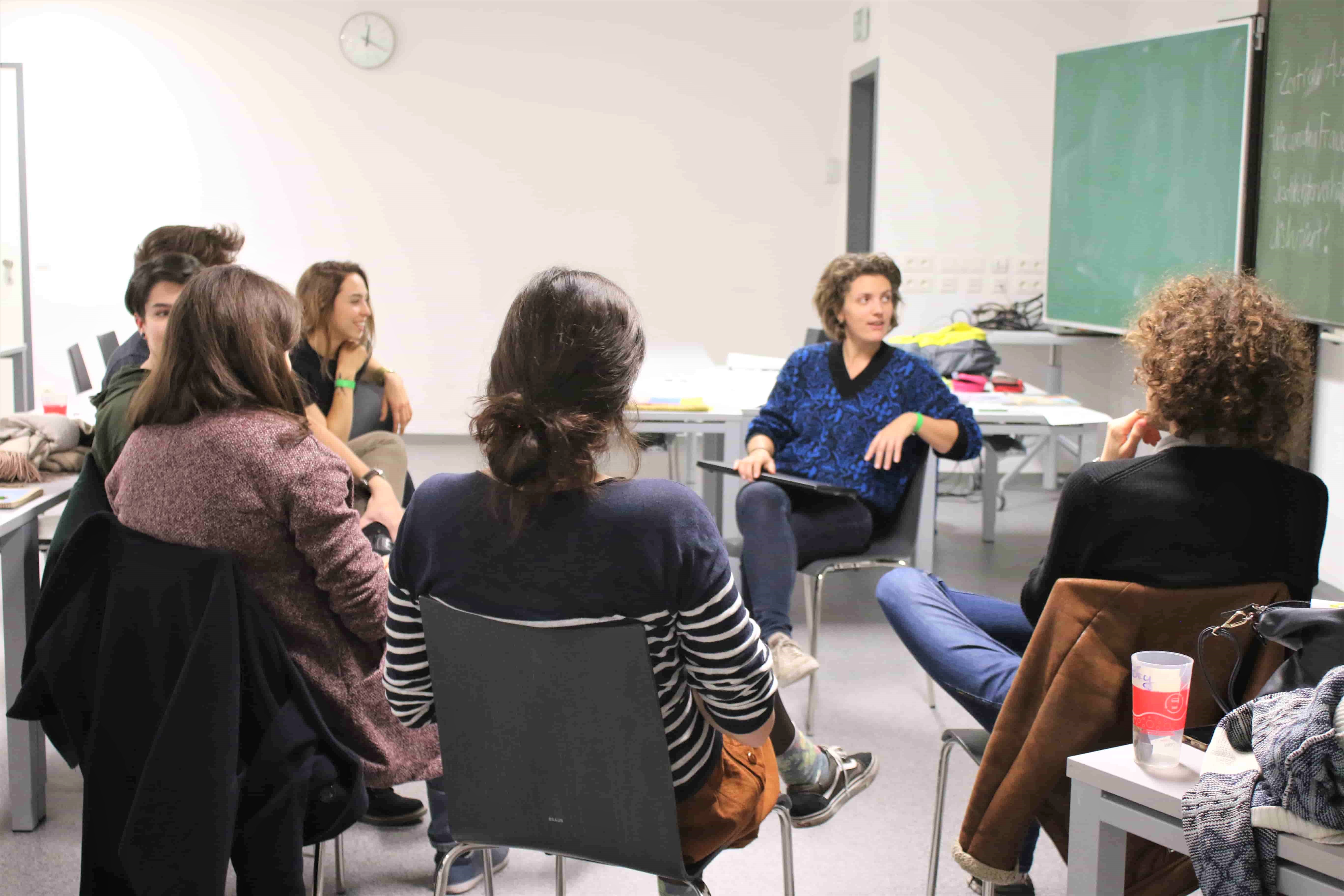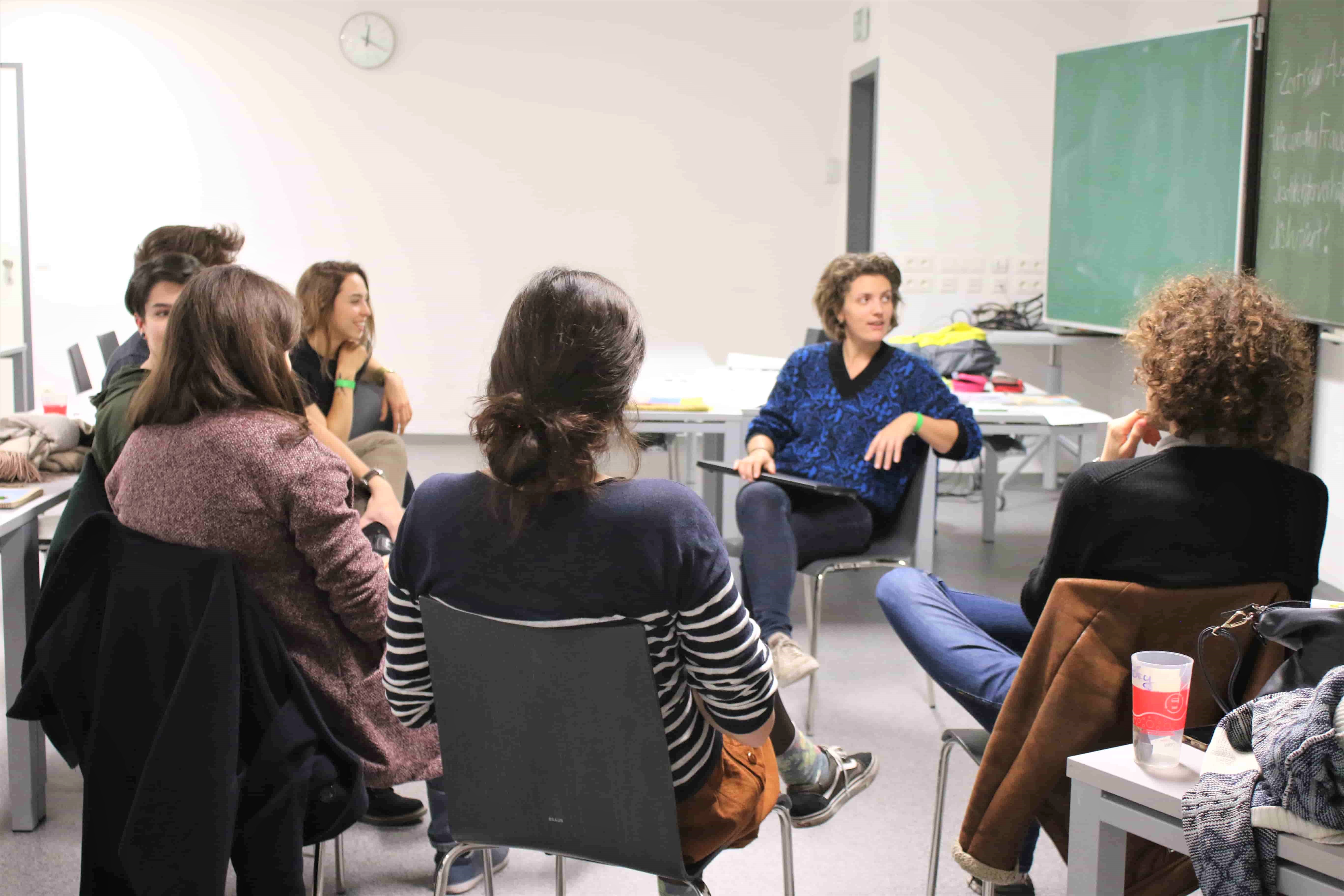 Radio workshop by the Radio Orange 94.0 on climate and gender
Essen & Getränke
Volunteers setting up the vegan lunch at the venue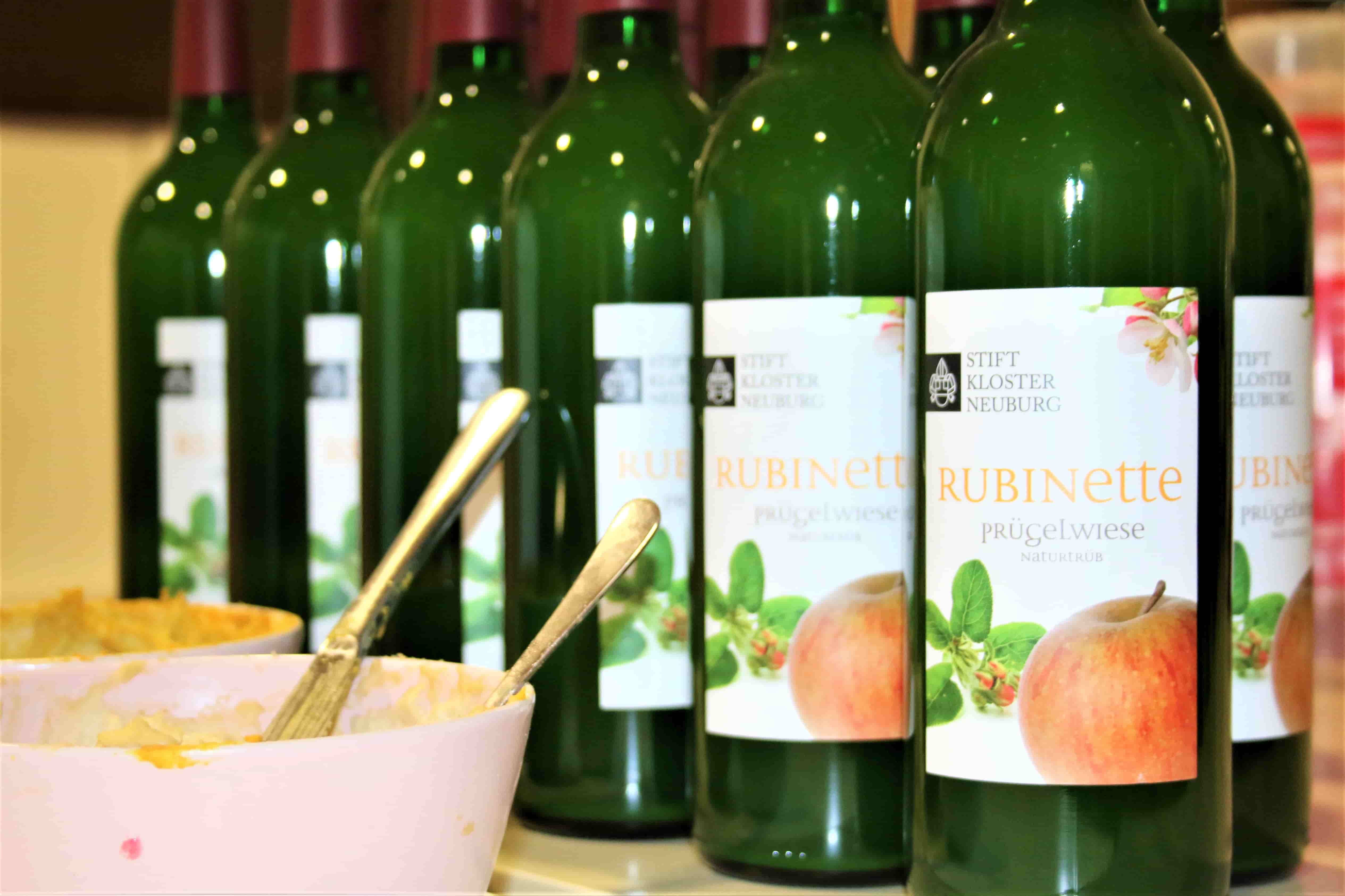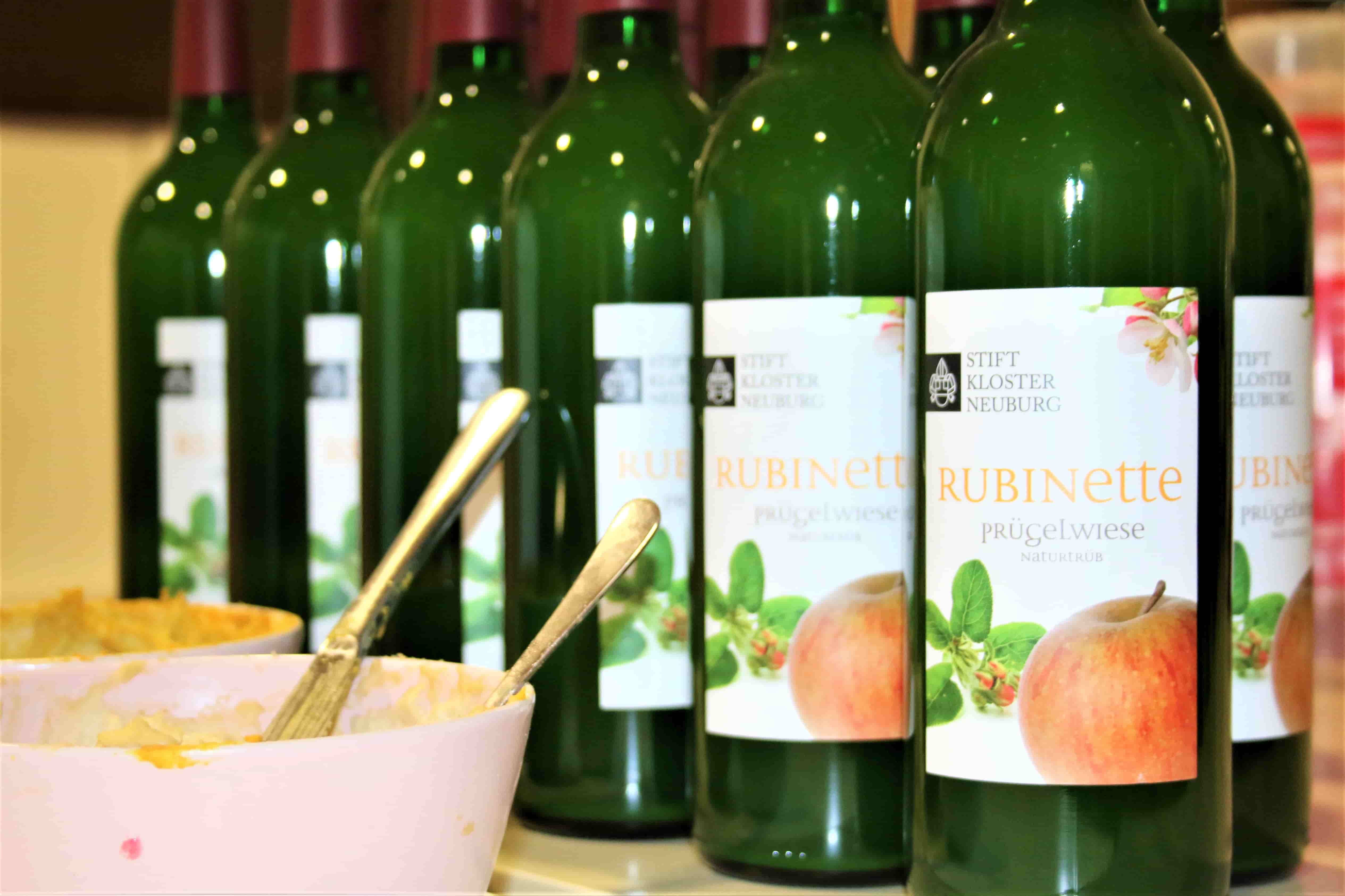 Apple juice sponsored by the Klosterneuburg Abbey. Thank you!
The menu
Katja Hummer from the organising team member pouring sponsored drinks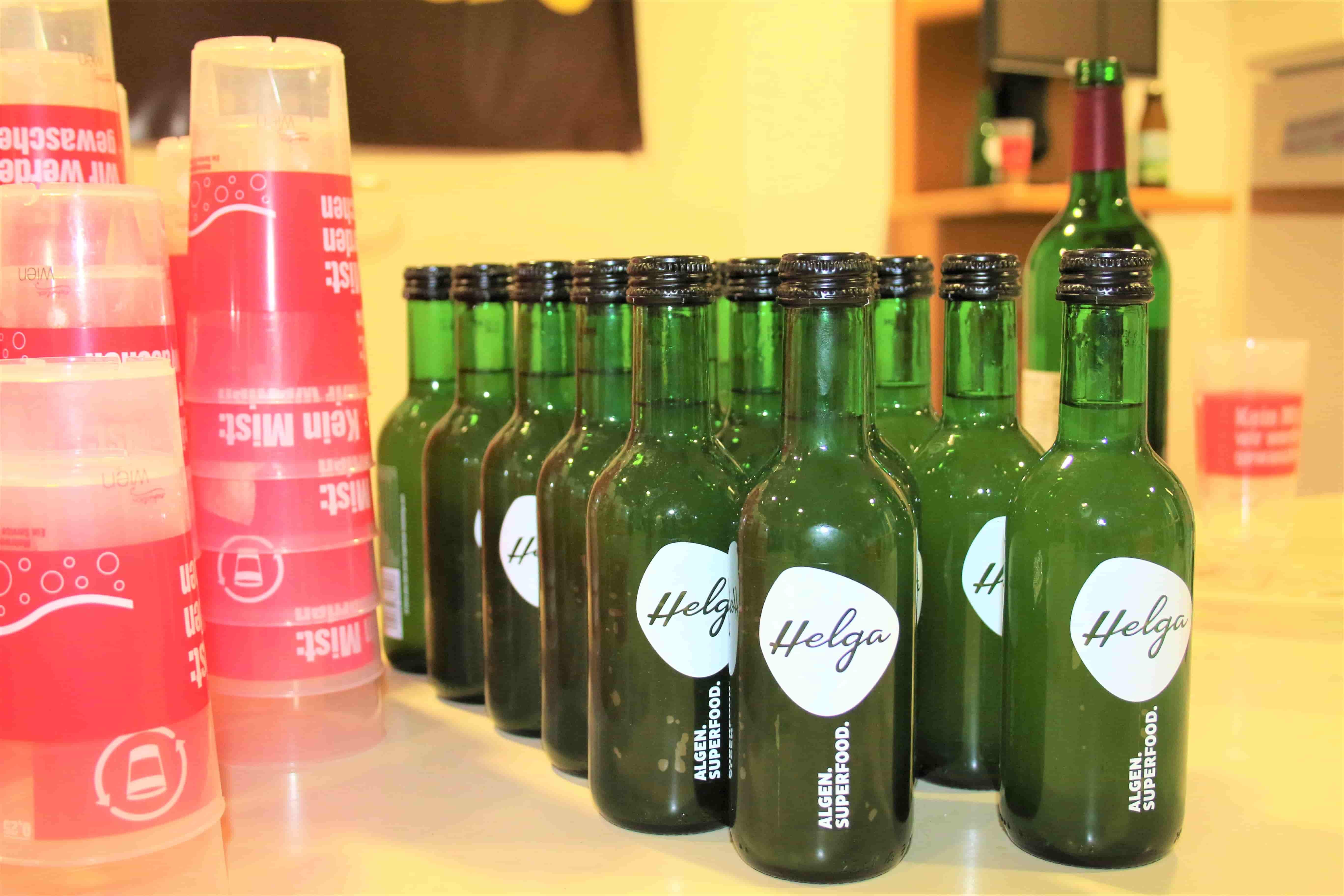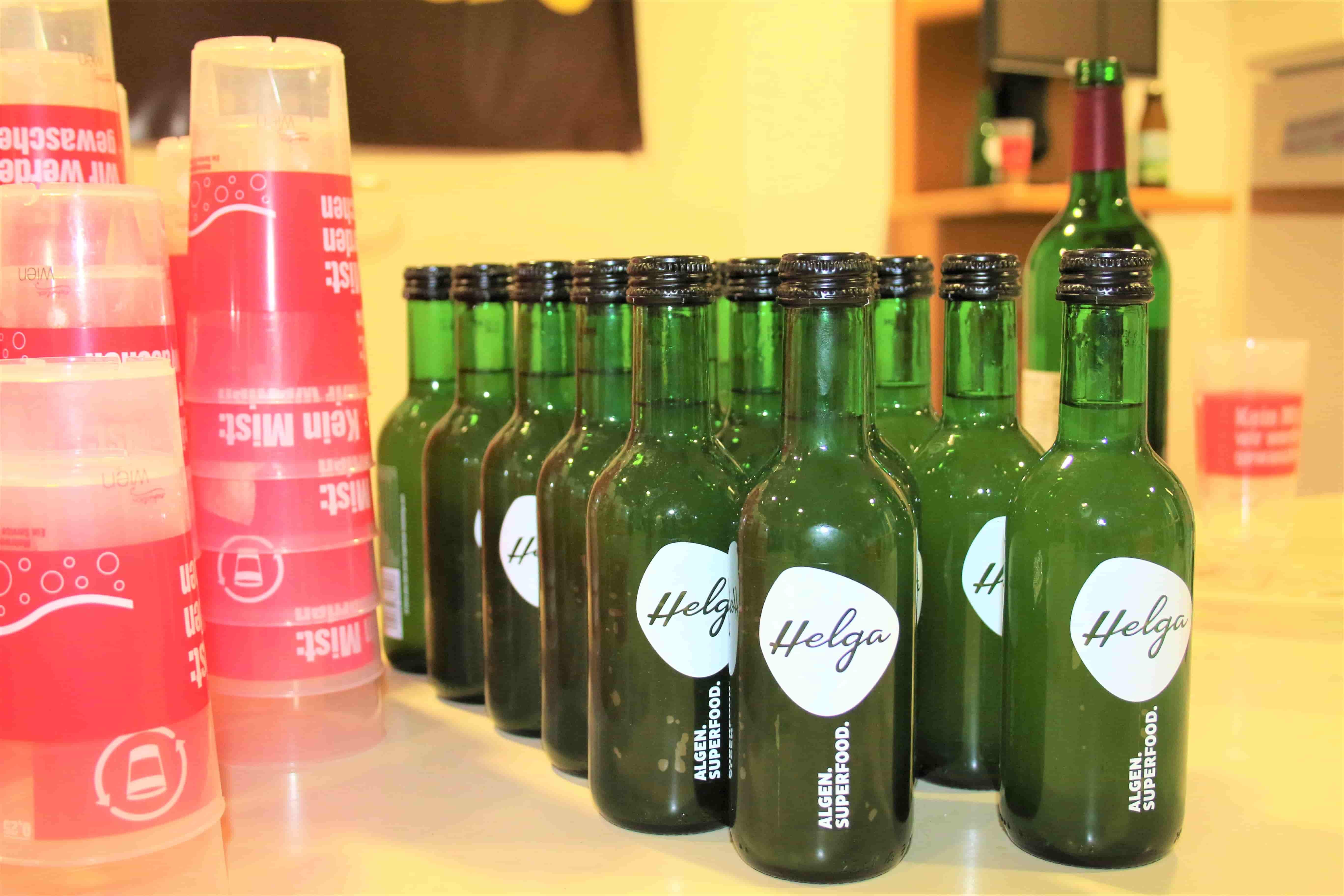 A big thank you to Helga for their sponsorship for algae drinks
The first breakfast before the opening ceremony.
Obviously with reusable cups. Thank you to Ströck bakery.
Sustainable snacks thanks to Foodsharing, saved from going to waste
yesss!!
(c) Leonhard Sensi
Hier kannst du den graphisch zusammengefassten Output der LCOY Austria 2018 ansehen oder herunterladen!