Die Aufzeichnung der Podiumsdiskussion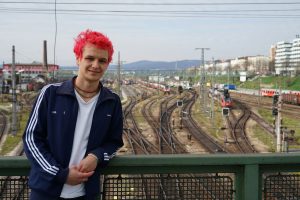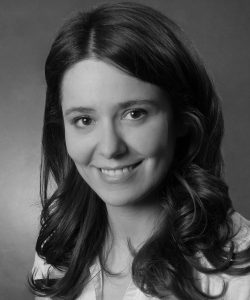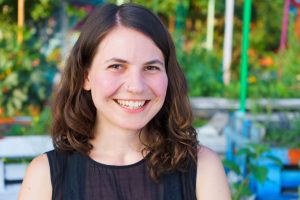 Elias Bohun
Elias Bohun, begann nach dem Zivildienst beim VCÖ ein Chemiestudium an der Uni Wien. Er reiste am Landweg nach Vietnam und gründete daraufhin das Reisebüro für weltweite Bahnreisen "Traivelling". 
Traivelling: Traivelling – We train travel the world! ist ein innovatives österreichisches Online-Bahnreisebüro. Es vermittelt seit 2019 preiswerte Sorglos – Ticketpakete für Zugreisen in Europa und nach Asien. (https://www.traivelling.com, Email: office@traivelling.com)
Laura Fariello
Head of Corporate Sustainability, Austrian Federal Railways (ÖBB)
Laura joined Austrian Federal Railways (ÖBB) from the United Nations where she worked on various renewable energy and climate change projects across Southeast Asia and Africa. Her previous work experience includes various positions across the Bertelsmann Group with assignments in China, Japan and CEE. Laura holds a Master in Environmental Science und Sustainability from Harvard University (USA) where she received a merit-based scholarship & Al Gore Climate Fellowship and a Bachelor degree from European Business School (ESB) in Germany as well as ICADE Business School in Spain. She is fluent in five languages.
Mira Kapfinger
Mira Kapfinger ist Mitbegründerin und Kampaignerin des internationalen Netzwerks Stay Grounded für klimagerechte Mobilität und eine rasche Reduktion von Flugverkehr. Das Netzwerk mit Sitz in Wien hat über 170 Mitgliedsorganisationen weltweit.
2014 war Mira Mitglied der österreichischen Delegation beim UN-Klimagipfel in Lima im Projekt "UN-KlimareporterIn" der Jugend-Umwelt-Plattform. Zur COP21 in Paris reiste sie als Mentorin für die "neue Generation" der Jugendreporter:innen. 2009 berichtete sie von den Ereignissen rund um den Klimagipfel in Kopenhagen für Radio Orange 94.0. 
Mira studierte Umwelt- und Bioressourcen Management an der Universität für Bodenkultur (BOKU). Ihre Masterarbeit schrieb sie im Forschungsprojekt "COSIMA – Steuerung gemeinschaftsorientierter sozialer Innovationen für Klimaschutz und Klimawandelanpassung". Ihre Fachbereichsarbeit Der Fall Hainburg – Beispiel für erfolgreichen zivilen Ungehorsam wurde mit dem 2. Platz des Fred Schneider Awards "Lessons to be learned from history" ausgezeichnet.