Vielen herzlichen Dank an die Partner der LCOY Austria 2019!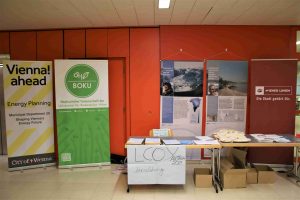 Als Organisation oder Unternehmen könnt ihr ein starkes Zeichen für Klimaschutz über die LCOY setzen.
Die LCOY ist ein Event mit Wirtschaft, Politik, Wissenschaft und (junger) Zivilgesellschaft. Wir suchen nach Partnerschaften sowie Sponsoring. Wir sind ein aus Freiwilligen bestehender Verein, der auf (Sach-)Spenden angewiesen ist: Mit eurer Unterstützung können wir günstigere Tickets, Konferenzmaterialien und Verpflegung bereitstellen. Als Gegenleistung bieten wir online und offline Marketing-Leistungen, die präsent die Zielgruppe zwischen 15 bis 30 Jahren erreichen.
Hier unsere Programmpartner und Sponsoren der LCOY Austria 2018.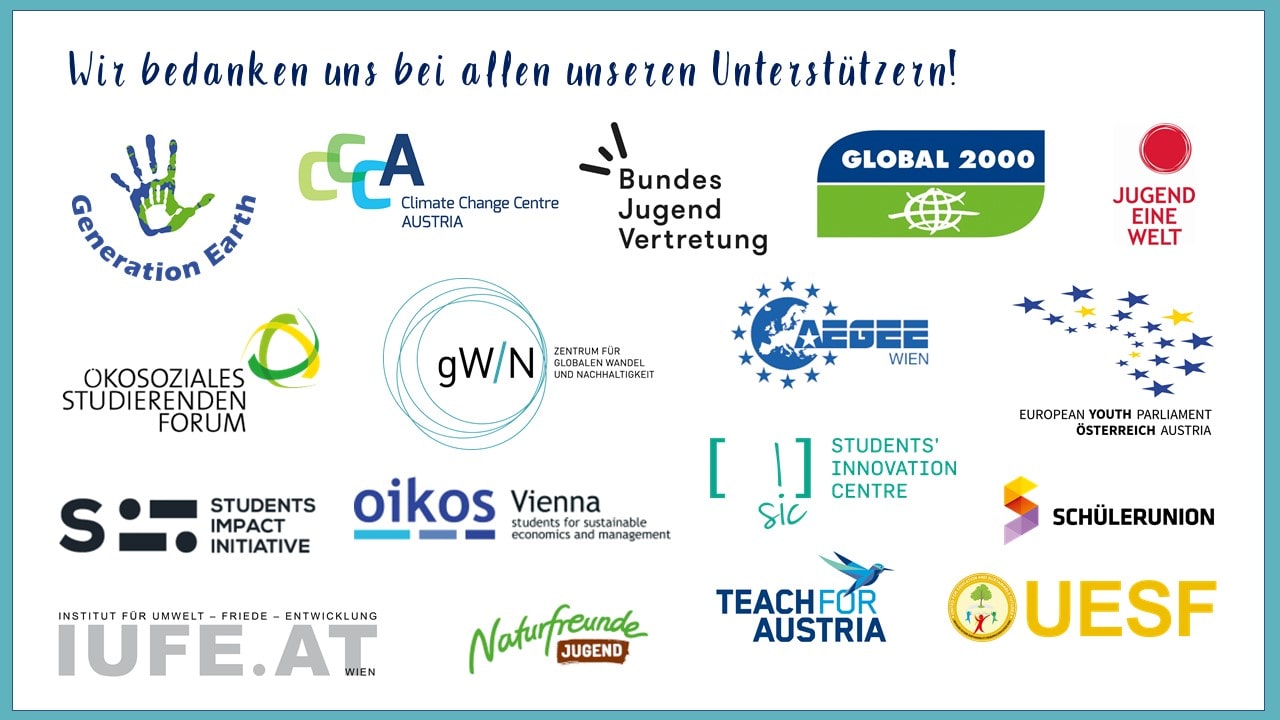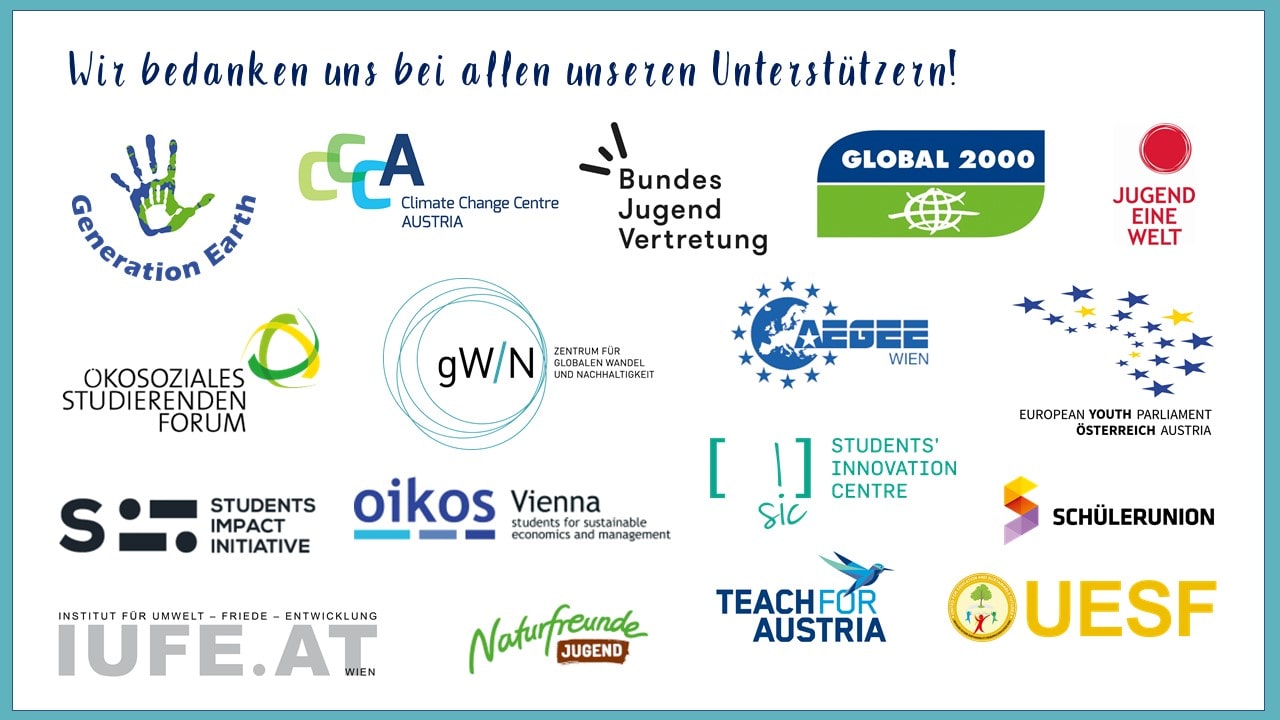 Our endorsers in 2018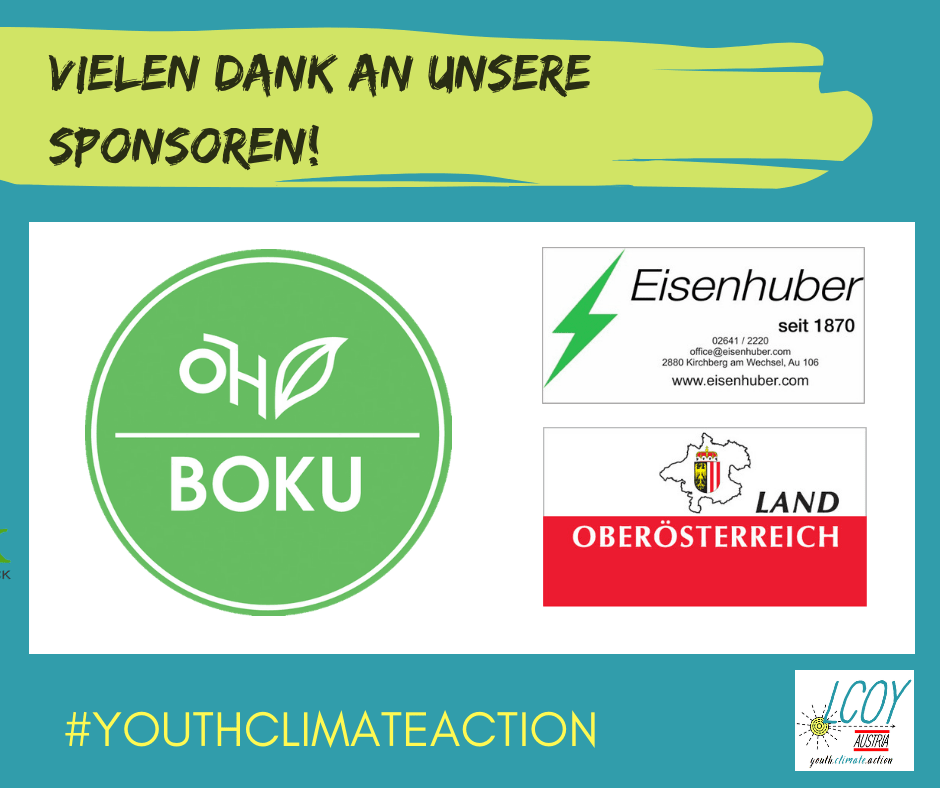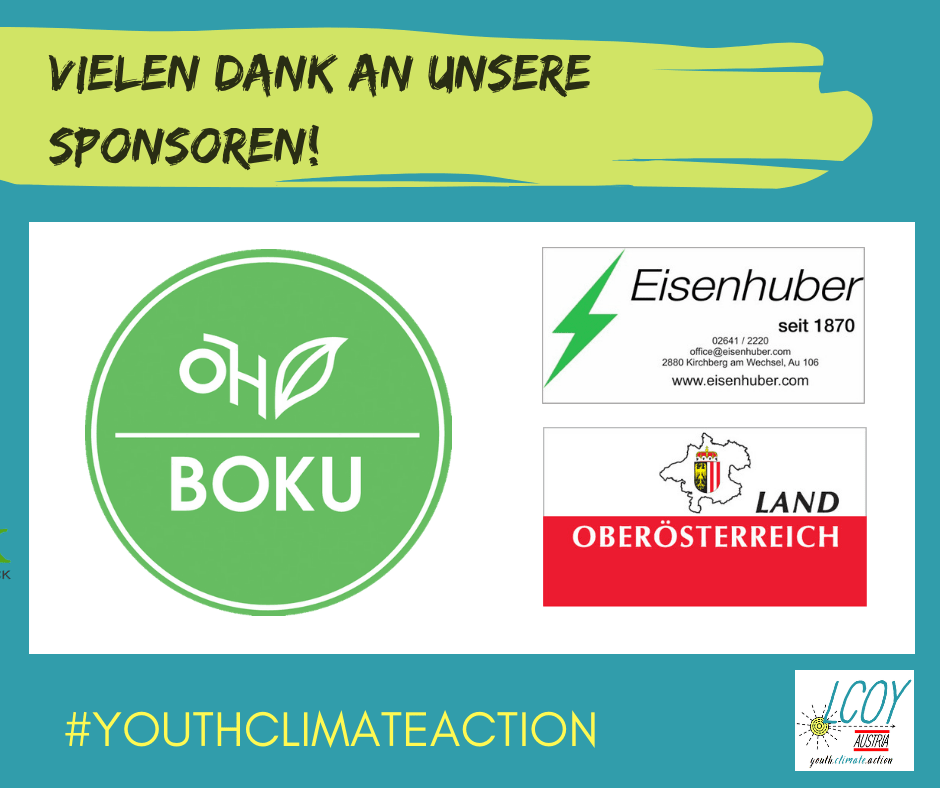 Our main financial sponsors in 2018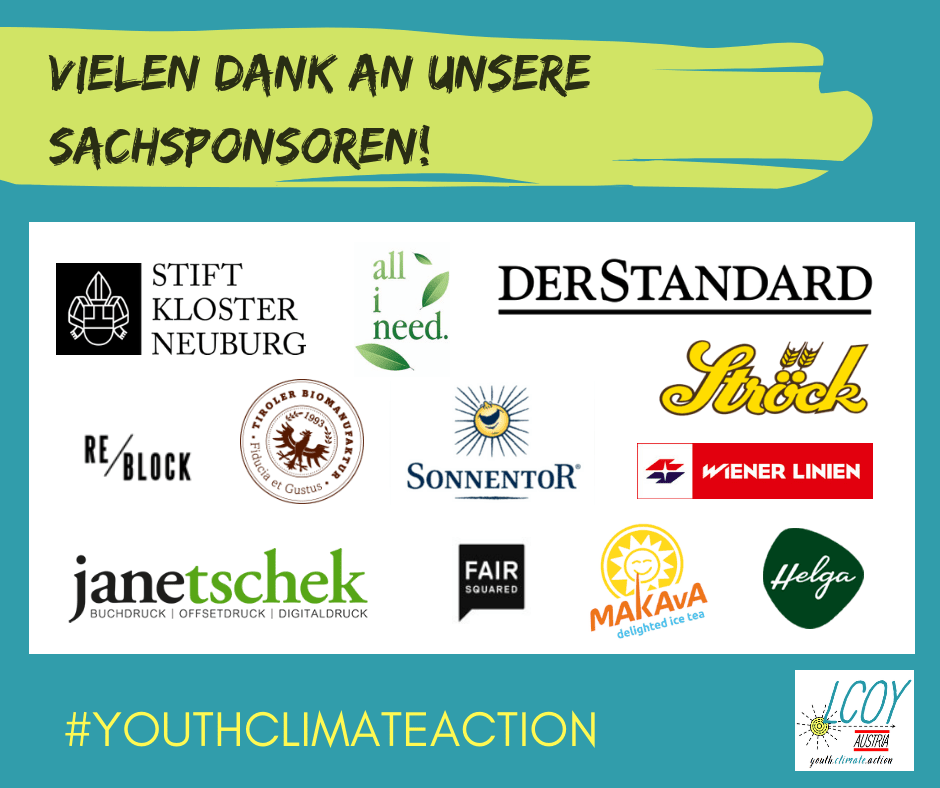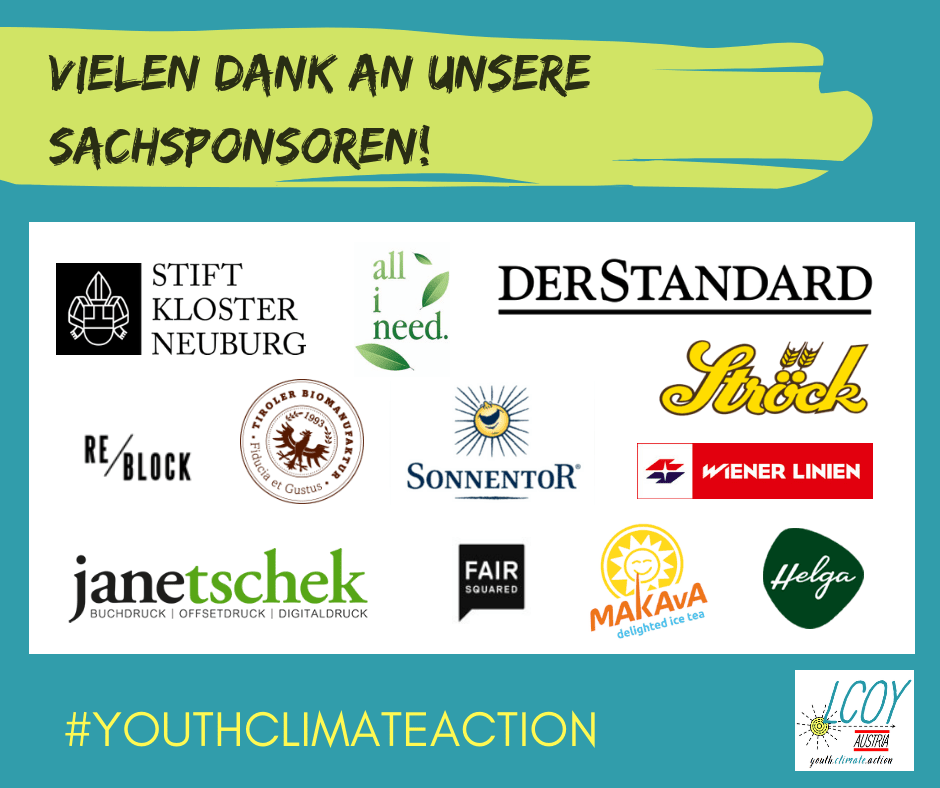 Other sponsors for 2018. Thank you!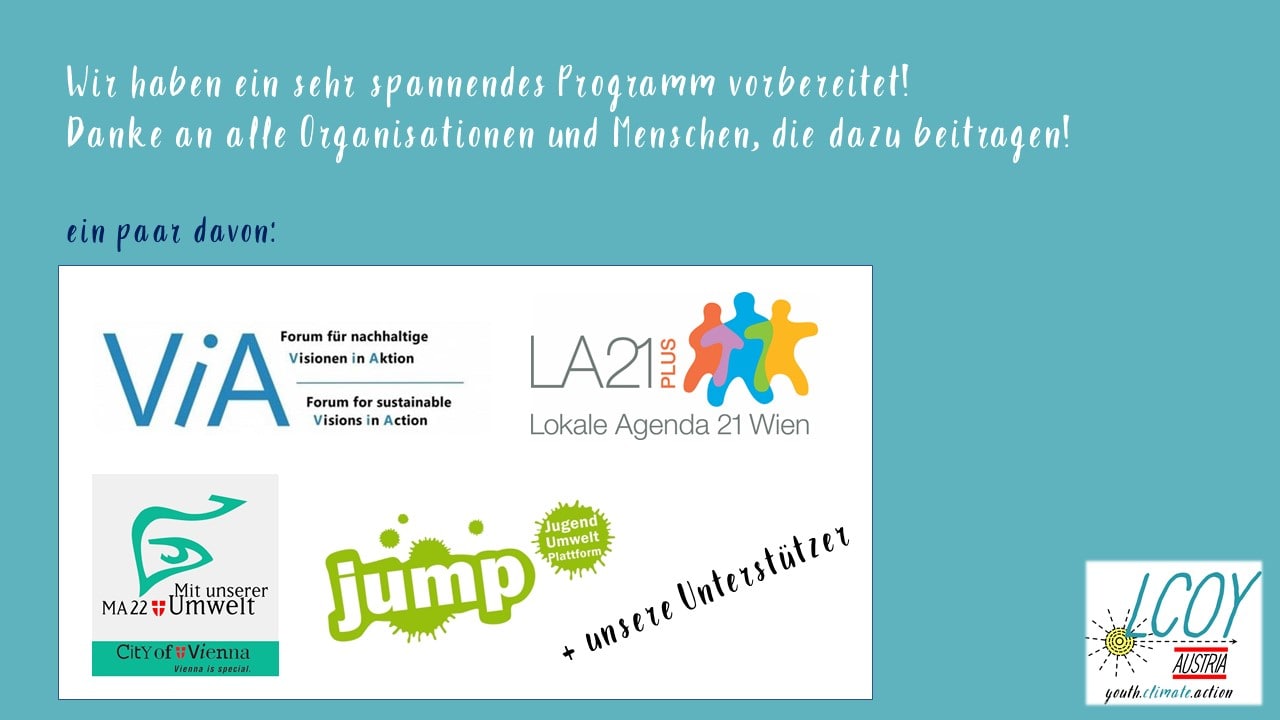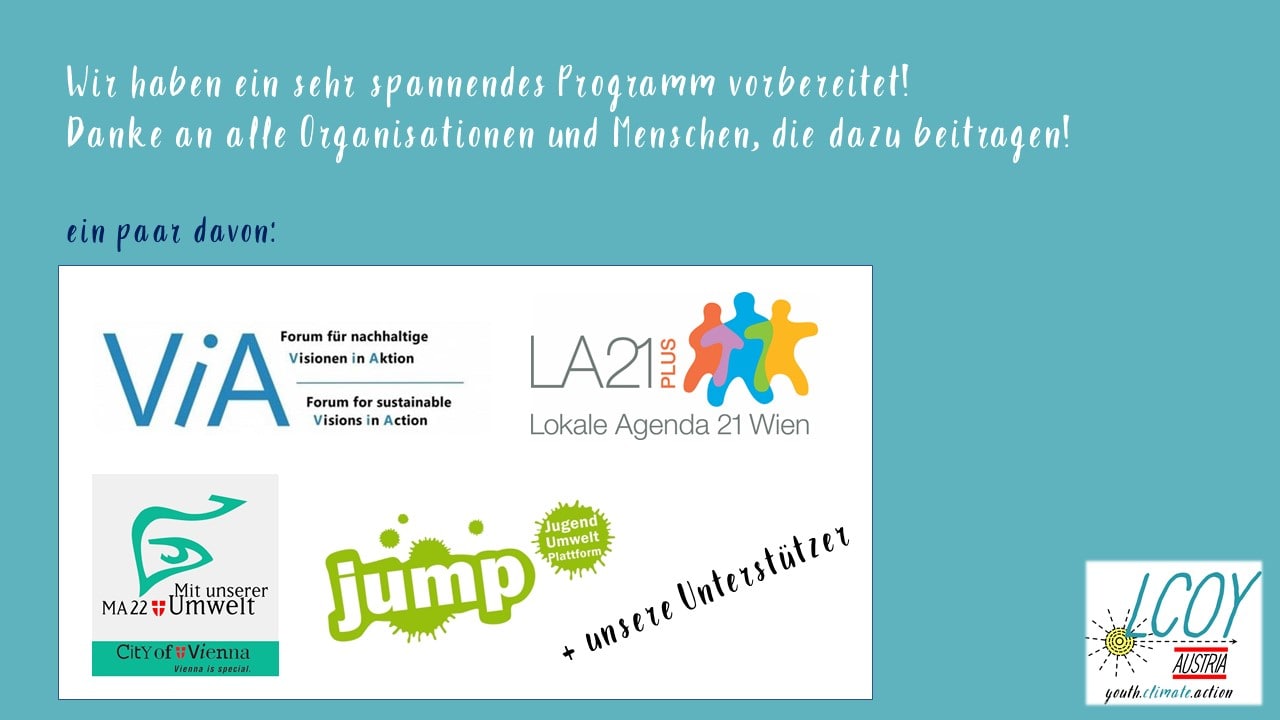 Some program partners for 2018, adding to the endorsers and other contributors.