We will announce our partners for 2019 soon. Are you interested in becoming a sponsor of the LCOY Austria or supporting in a different way? Such a volunteer-run conference isn't ever short on – sustainably produced – food and drinks, conference materials like flipcharts, discarded materials that can serve as a creative basis in our art space, sustainable and useful goodies, communication partnerships, program contributions or (semi-)professional photographers and filmmakers to cover the event.
Please check our Contact section to get in touch.

Below, our program partners and sponsors of the LCOY Austria 2018.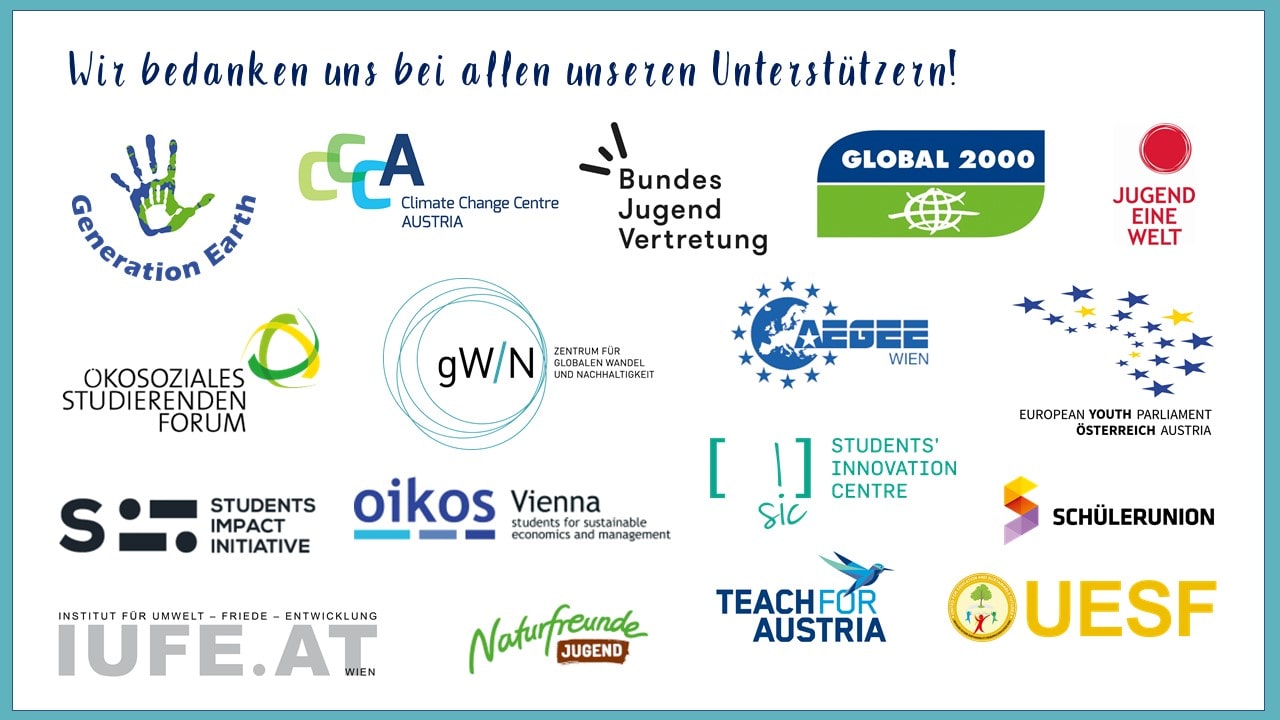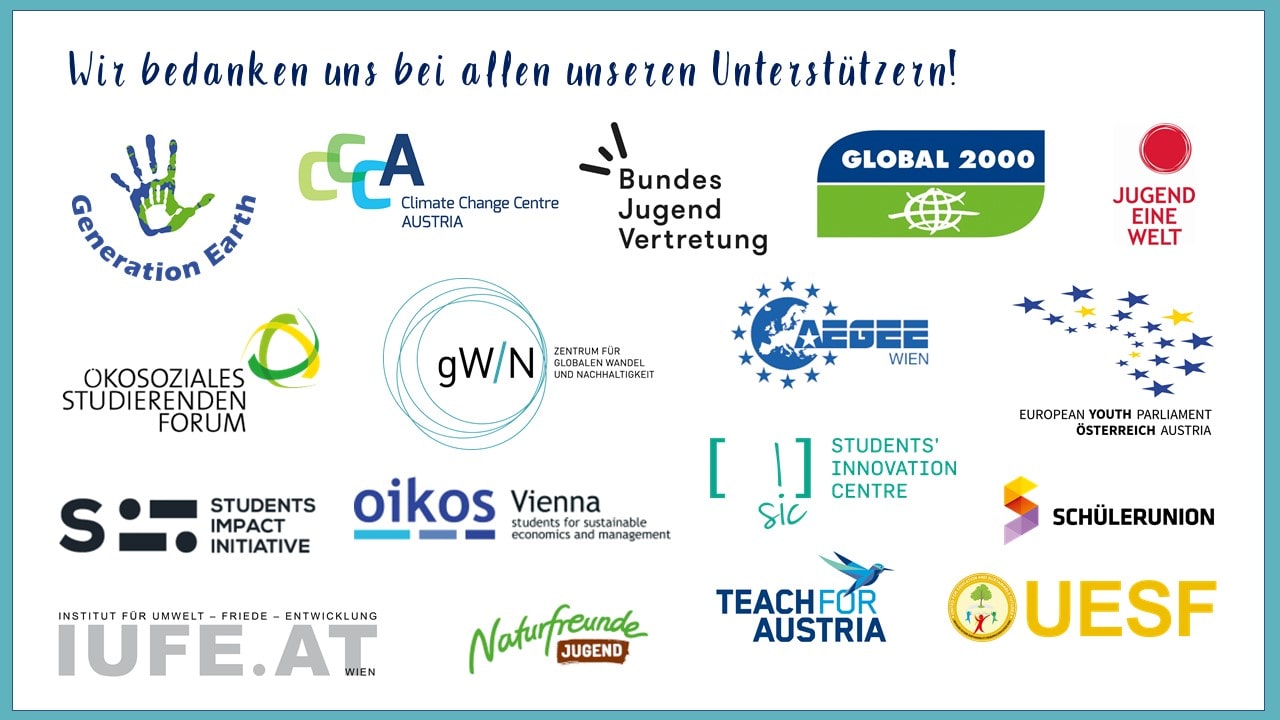 Our endorsers in 2018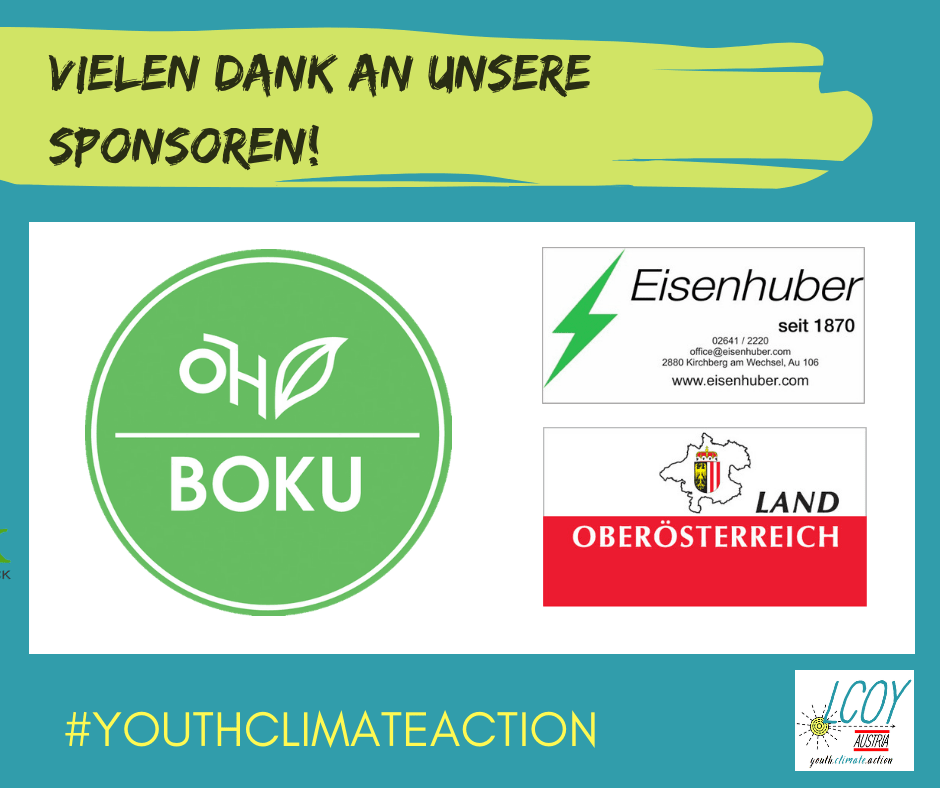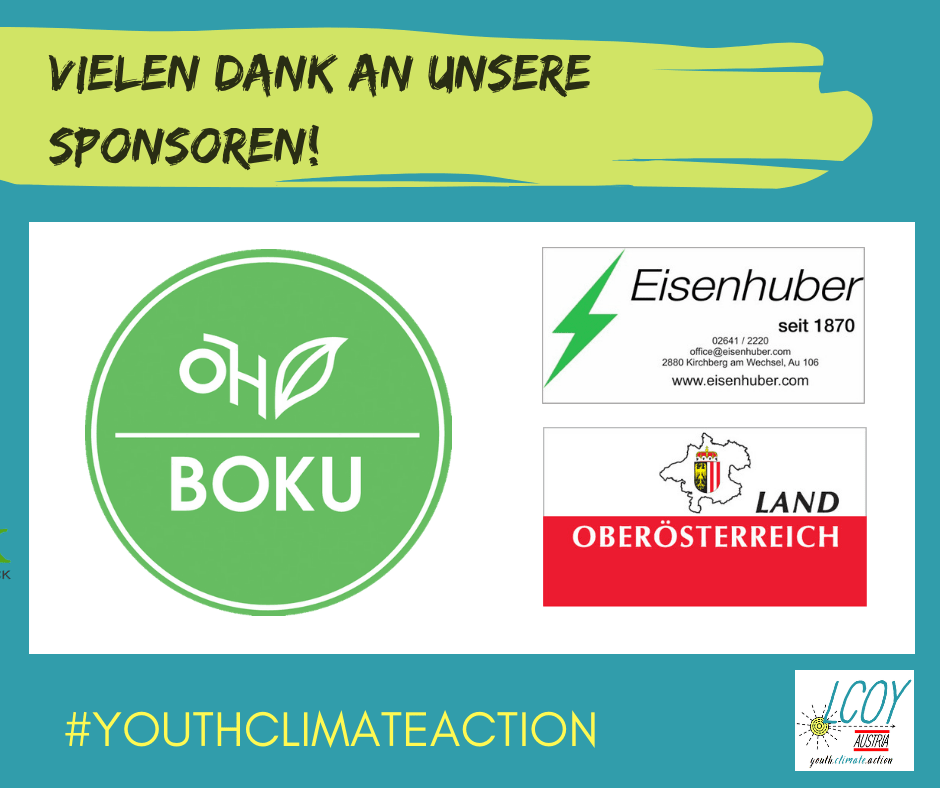 Our main financial sponsors in 2018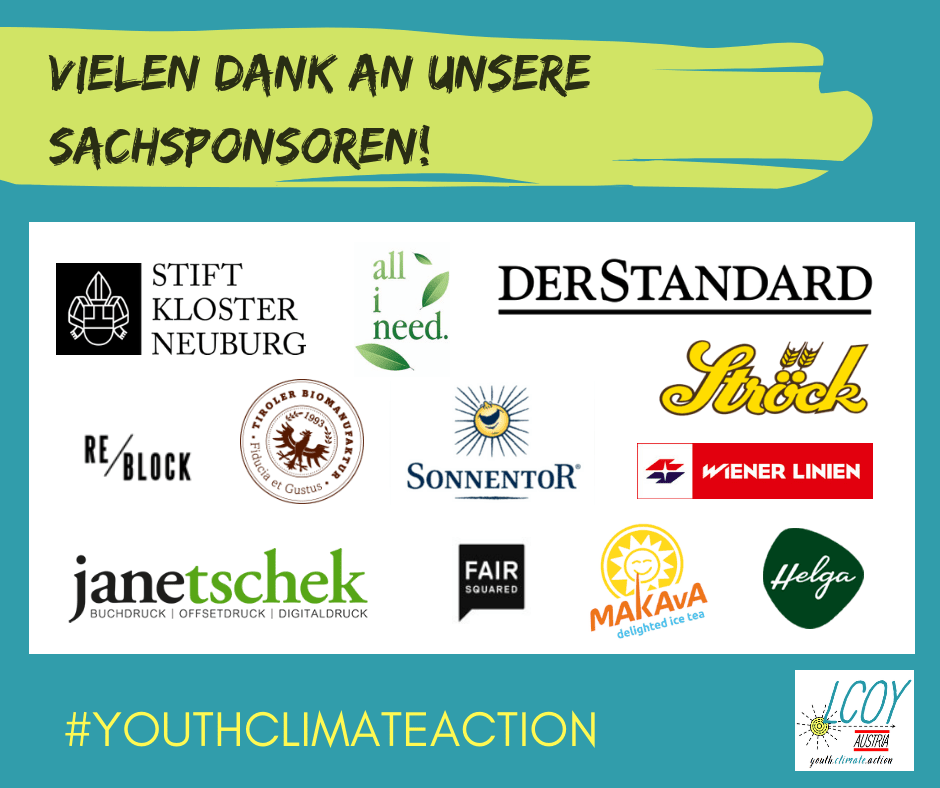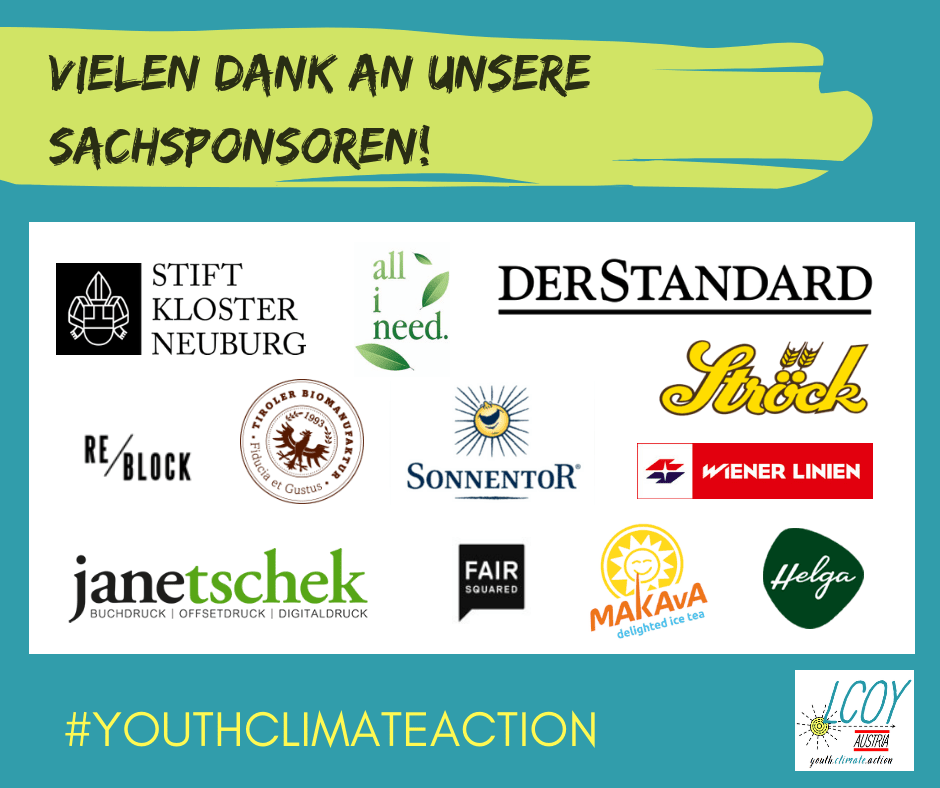 Other sponsors for 2018. Thank you!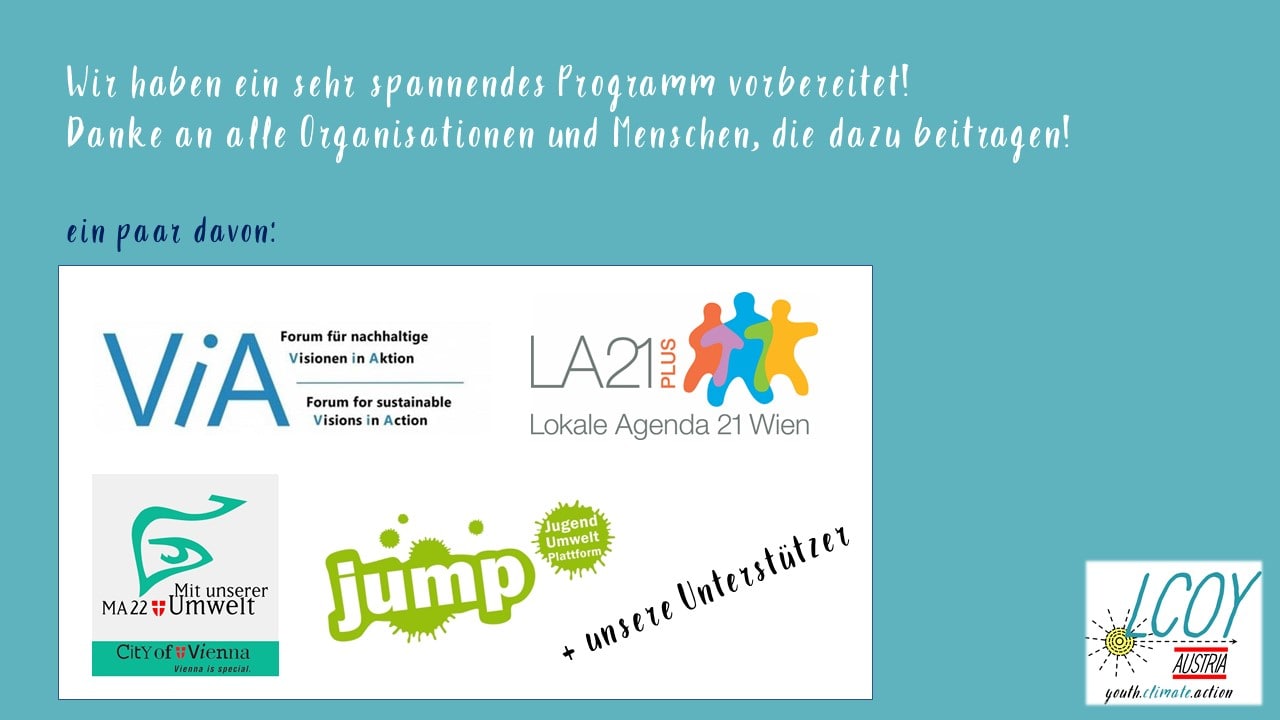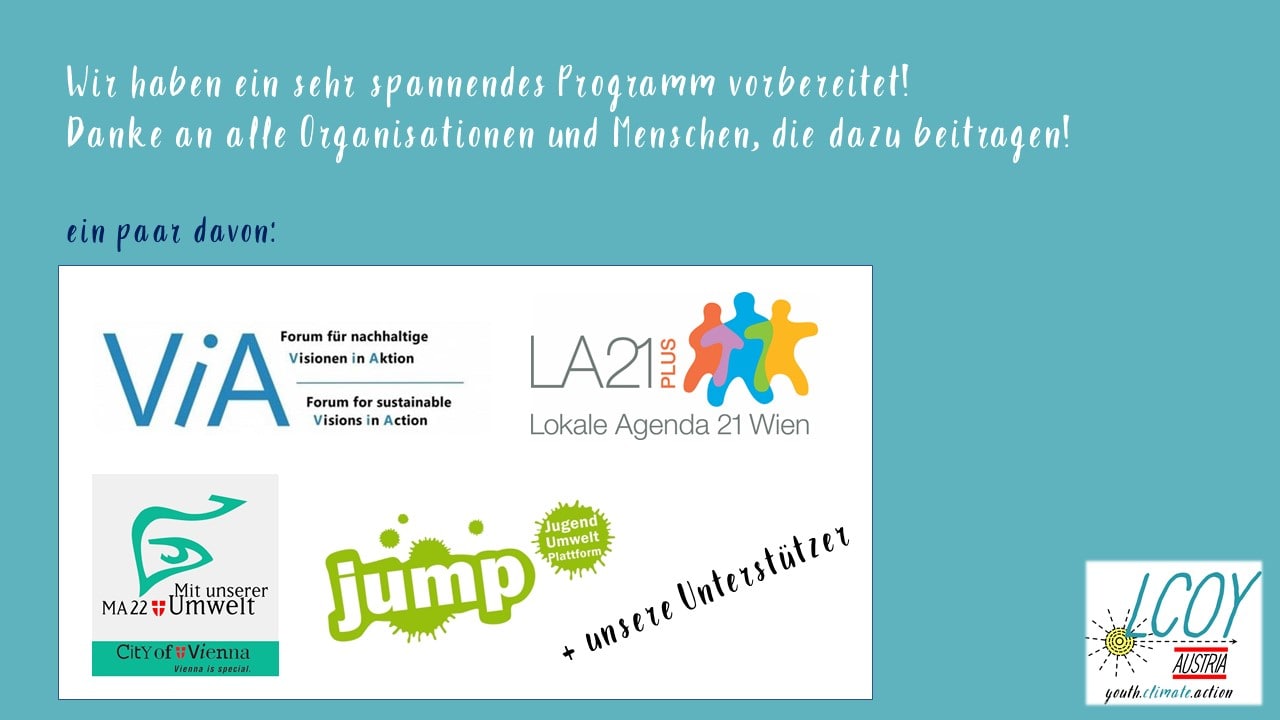 Some program partners for 2018, adding to the endorsers and other contributors.